We were first introduced to Bromsgrove Wellness while their previous website (under the Altered Images brand) was full of errors and problems. They were planning to rebrand and needed a new website that would better reflect their business – creating a relaxed, supportive and friendly atmosphere to encourage people from all walks of life to be more active.
Our team worked closely with the client and their brand designer to understand their requirements and create a needs-based navigation system that would facilitate different user journeys and signup routes. We also made small changes to the existing site to stabilise some of the broken features and prepare users for the imminent change.
We also ensured that the SEO link value from their previous domain was preserved using 301 redirects, which helped maintain the website's search engine rankings.
To cater to the diverse user types and membership levels, we implemented dynamic content and extensible membership pages that allowed Bromsgrove Wellness to offer personalized messaging and membership options to its customers, and could be easily changed by the Bromsgrove Wellness staff over time.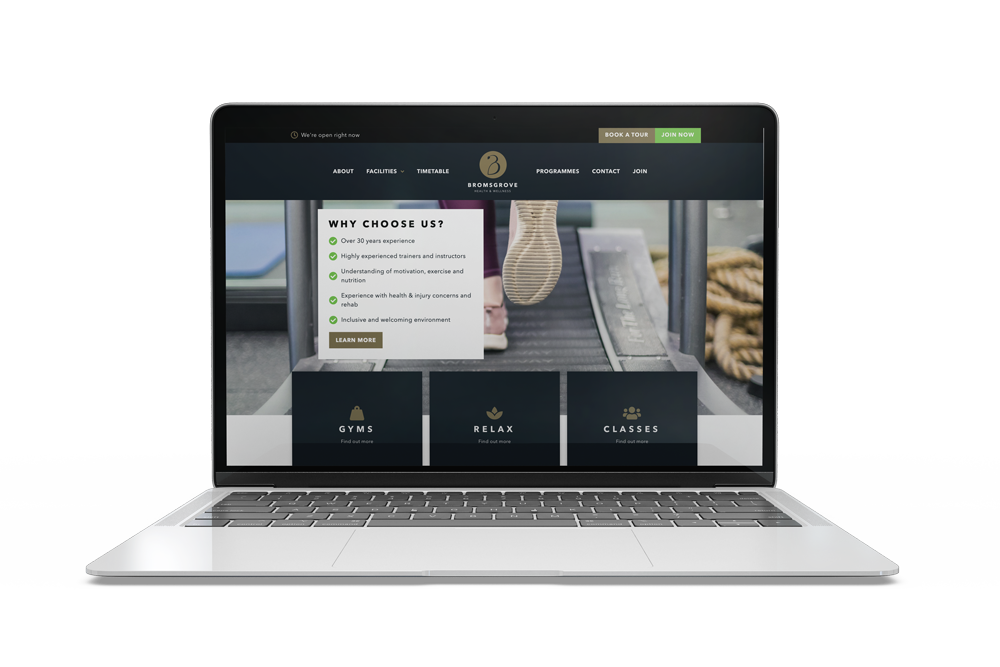 Using the brand assets as a starting point, we were able to create a high-end, elegant look for Bromsgrove Wellness in line with the client's expectations.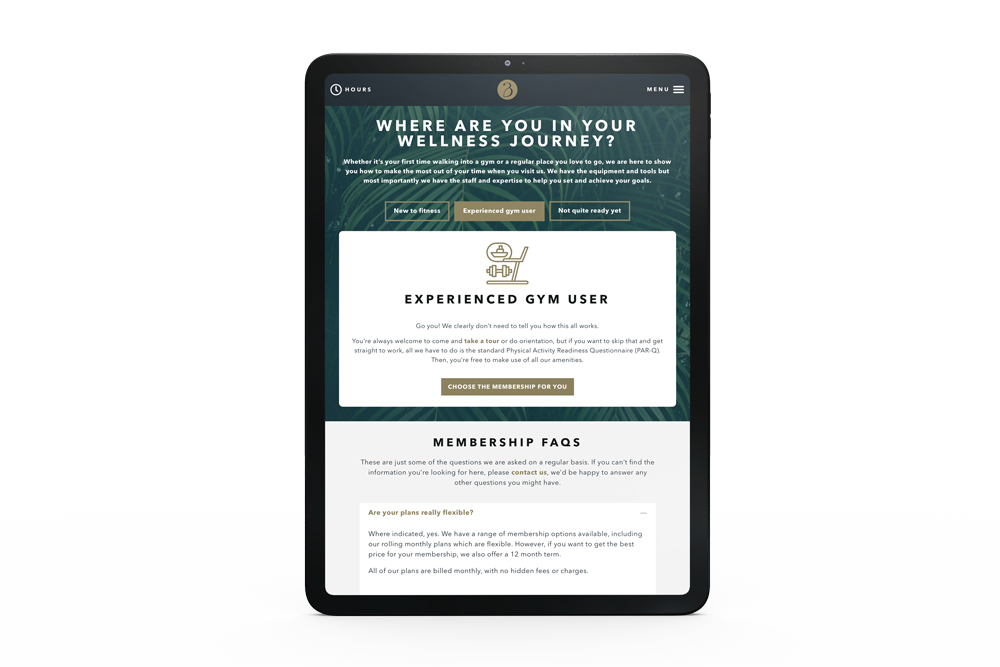 By asking users to define where they thought they were in their wellness journey, we could provide the most appropriate options and messaging dynamically.
We integrated the website with third-party systems for timetable and membership management, which ensured seamless user experience and improved customer engagement.
As part of the project, we also managed the gradual transition of the online brand from Altered Images to Bromsgrove Wellness. We ensured that the website reflected the new brand identity and built upon the great brand and print design work carried out by saltyair.
Finally, we hosted the website on a scalable VPS cloud infrastructure that could handle the traffic spikes and offer high availability to the users.
The new website has received positive feedback from the client and its customers. The improved user experience, personalized content, and membership options have helped Bromsgrove Wellness improve customer engagement and retention, which has translated into increased business revenue.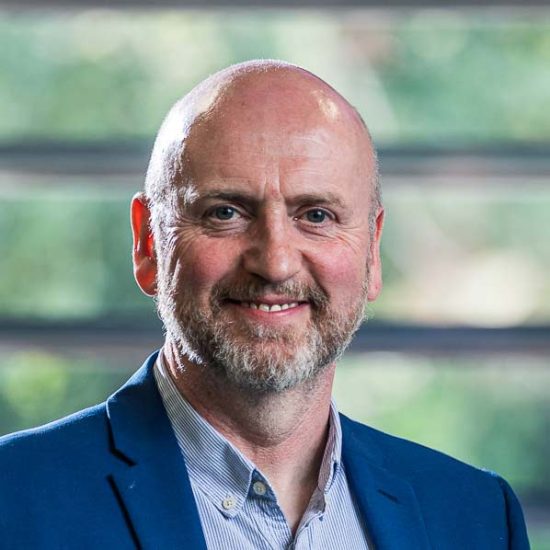 "Absolutely delighted with the service, support and knowledgeable advice from Larry and the team throughout our website project. By far the best firm we have dealt with in 20 years of websites! Highly recommend. Now we are excited for the next project we want to do with Ethical Pixels!"