Free websites for good causes
All the work we do at Ethical Pixels is guided by a set of ethical principles. One of these is using technology as a force for positive change. We also know that great web design isn't always affordable, and so we're proud to support organisations that have noble goals (but not necessarily the budget for professional design) with free website design, digital consultancy and subsidised hosting. Subject to terms.
Every year we work with a limited number of organisations that strive for a positive impact but, without our support, would find it challenging to fund a digital project such as a new website.
We love working with these small or newly established charities, community interest groups, and non-profits who want to be a force for good. As well as giving back, we truly enjoy working on these projects, as the organisations are often ready to make bold choices and embrace creative new ideas. We also get involved in projects which are close to our hearts – you may find yourself working with a member of staff who is passionate about the same things you are!
For a donated website, there's lots of things we can do: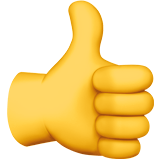 Volunteer our time, working with you to understand your digital needs and those of your audience - creating a website layout then designs, and building you a bespoke, modern, mobile-responsive website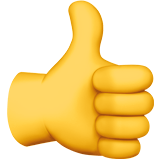 Provide annual hosting at heavily discounted pricing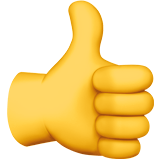 Give impartial advice where possible, with the understanding that you are the expert in your own sector and all final decisions will need to be made by you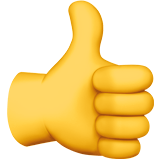 Consider requests for desired launch timescales
There are also one or two things we can't: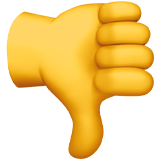 Guarantee the pace at which the project will move as it will have to fit in alongside our paid projects, and will partly depend on your input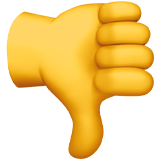 We are unlikely to be able to offer complicated functionality such as membership portals or online shops with product ranges, unless we agree to this upfront
Examples of our pro-bono work
The number one thing we want all our clients to be aware of is the amount of work needed from your side to make your new website a reality. This will include:
A clear request from you of what you want your new website to include and what you would like it to do – both for you and for your audience
Brand information and images
Feedback on each stage of the project: sign off of the website structure, page layouts, design, and the website itself
The words to go on each page
Images of sufficient quality
There will be some costs which you will need to cover:
The purchase and renewal of your domain(s)
A heavily discounted hosting rate
Some projects may also need special features which have an added cost. If this is the case, it will be discussed upfront so you can decide whether to include them:
Specific subscriptions or software purchased for your project
Special licensed images which you require
That's it!
We know from experience that smaller charities, volunteer-run community organisations, not-for-profits, and CICs can be forced to divert their budget to more urgent or immediate concerns and have no budget possible for digital projects.
We also understand every organisation experiences time pressures, and this can be especially true for organisations which are majority or entirely volunteer run. It is fair to ask yourself before starting a new website if it is the right time and if you can commit the required resource.
If the answer is yes, then we'd love to hear from you! If it isn't, perhaps we can still help you in the short term.
If you aren't ready for a new website right now, perhaps we can still help you in the short term:
If you have a current website, we may be able to review it, giving some simple suggestions which could make a positive impact: perhaps a new structure of pages on your existing site could help, making your font more legible, or recommendations on making your site easier to navigate for your users.
There are many digital services from companies such as Google and Microsoft which non-profit organisations in the UK may be eligible for free access to. We can help you check which services you're eligible for and help you to get these set up and working.
If you're interested in a donated website but it's not the right time, we could give you some guidance on what resources you need. Then you can gather these over a longer period of time and come back to us prepared when the timing is right.
By submitting this form, you agree that you have read, understood and accept pro-bono terms, our privacy policy and that we can reply to you.
Terms and important information for pro-bono websites
1. Only genuine non-profit 'good causes' are eligible for this service. This may include, but is not limited to; registered charities, volunteer-run community organisations, not-for-profits, social enterprises and Community Interest Companies (CICs). Ethical Pixels can also refuse service for any reason in accordance with point 3.
2. The number of projects we can support each year varies depending on resource and the scope of the pro bono project. Typically this will be 2 to 4. Ultimately, we make the final decision on which projects we support and do not have to explain our reasoning. As a small business ourselves, this work needs to be feasible without causing disruption to paid projects. 
3. Ethical Pixels can, at any time, unilaterally and without notice cease to provide pro-bono services if it is deemed necessary or prudent at the discretion of its directors. No established DNS, web, email or other hosting services will be interrupted without notice, as we realise these services are critical to any organisation's operation. 
4. Ethical Pixels donates our time, expertise and non-exclusive access to our proprietary code/knowledge. Certain incidental costs outside of our control must be covered by the client, such as; your domain, hosting overheads, specific subscriptions or software purchased for your project, any special licensed images which you require. Rights to proprietary code/IP/knowledge remain with Ethical Pixels, may not be transferred, and may be revoked at any time as long as it does not interrupt the functionality or quality of your deliverable.
5. We understand charity organisations are often run by volunteers, and with other commitments it can be hard to get all stakeholders available for every discussion. To save time and keep your project moving, we ask where possible for a point person to be nominated who can make most of the decisions, and run other points past the rest of the charity when needed.
6. To maximise the efficiency of our donated time each year, we do require that our probono websites are for organisations which can communicate effectively with us in English.
7. The project timescales for any donated deliverables will be entirely at Ethical Pixels discretion, to fit around our paid client commitments.
8. Ethical Pixels will feature a case study on our website showcasing the work we undertook for you, including your honest feedback about any new websites or assets, the process of working with us, and any reactions you've had from your audience.
9. While we do not do so for paid projects, we reserve the right to include our logo and/or a link to our website on any donated websites, where appropriate. Any such reference should not be removed by your staff, volunteers, suppliers or partners.
10. Any breach of these terms may result in discontinuation of service as outlined in point 3.