Churchfields is a local institution – a fifth-generation family farm in the heart of Worcestershire, they offer loads to do for people of all ages. 
Ethical Pixels staff have been going to Churchfields for a long time now, it's a great place to meet with clients and catch up over a coffee, and it was the home of BoB Droitwich up until recently when the coronavirus pandemic forced the networking group online.
The old Churchfields site hadn't been updated in nearly 10 years, and although it was ahead of its time when it launched originally, the company had grown from a simple dairy farm starting to sell ice cream made from their own pedigree herd to a multi-faceted destination with loads to do for all ages.
Churchfields now offers a Barn & Kitchen, a Farm Shop selling local produce, a Fun Barn play area for kids, opportunities to learn about farming and the animals, a venue for businesses and weddings. They also produce milk, myriad ice cream flavours, the unique Droitwich Salt made form pure local brine springs, and offer a packed calendar of events.
The single biggest issue we identified with the way Churchfields had grown was showing off all the different parts of the business, and keeping people up to date about all the ever-growing possibilities for visiting. The range of different activities meant that there were an unusually large number of different user types and use cases for the website. When they say that there's something for everyone to enjoy, they really mean it! The website we created for them had to cater for people of all sorts of different ages, backgrounds and technical competencies.
Information Architecture
We started by breaking everything down with the staff at Churchfields, incorporating the Partners' plans for the future with the in-depth knowledge from heads of department and key staff.
Utilising our User Centered Design process, we worked with the Churchfields team to identify and lay out a comprehentive view of their entire operation and the most common types of customer. By starting to categorise which users were most likely to be interested in which service, we started to see potential ways to organise the new website, and envision ways to help users plan their visit.
UX Design
From there, we created a series of wireframes for the key page layouts. This allowed the Churchfields team to understand how the pages would look and contibute to the evolution of the pages.
Most importantly, we planned a section that would allow the different audiences to plan their visit. By selecting the group that was most relevant to them, users would be taken to a 'springboard' page that would highlight the facilities, events and information that would be of most interest.
Key features
Events calendar
In order to highlight the huge range of events typically held at Churchfields, we implemented a calendar and events area that the staff can easily manage. It's proven a great way to highlight what's on at the venue and categorise events, meaning we could dynamically list the relevant events in the various 'Plan your visit' pages aimed at different audiences.
Online table bookings
One of the big issues with the old site was the lack of simple option to book a table online. We implemented a quick, simple booking form and booking management system. To help the team at the Barn & Kitchen, our system automated bookings for certain party numbers against the barn capacity, and prompted followup by the team when the bookings were for larger numbers and required special arrangements.
Contact routing
With lots of departments and staff to talk to, we wanted to get around having a long list of contacts and email addresses or phone numbers on the contact page. The user doesn't necessarily need to know how it all works at the back end, so we put together a form that asks what the user is interested in, and routes the contact to the appropriate person or department.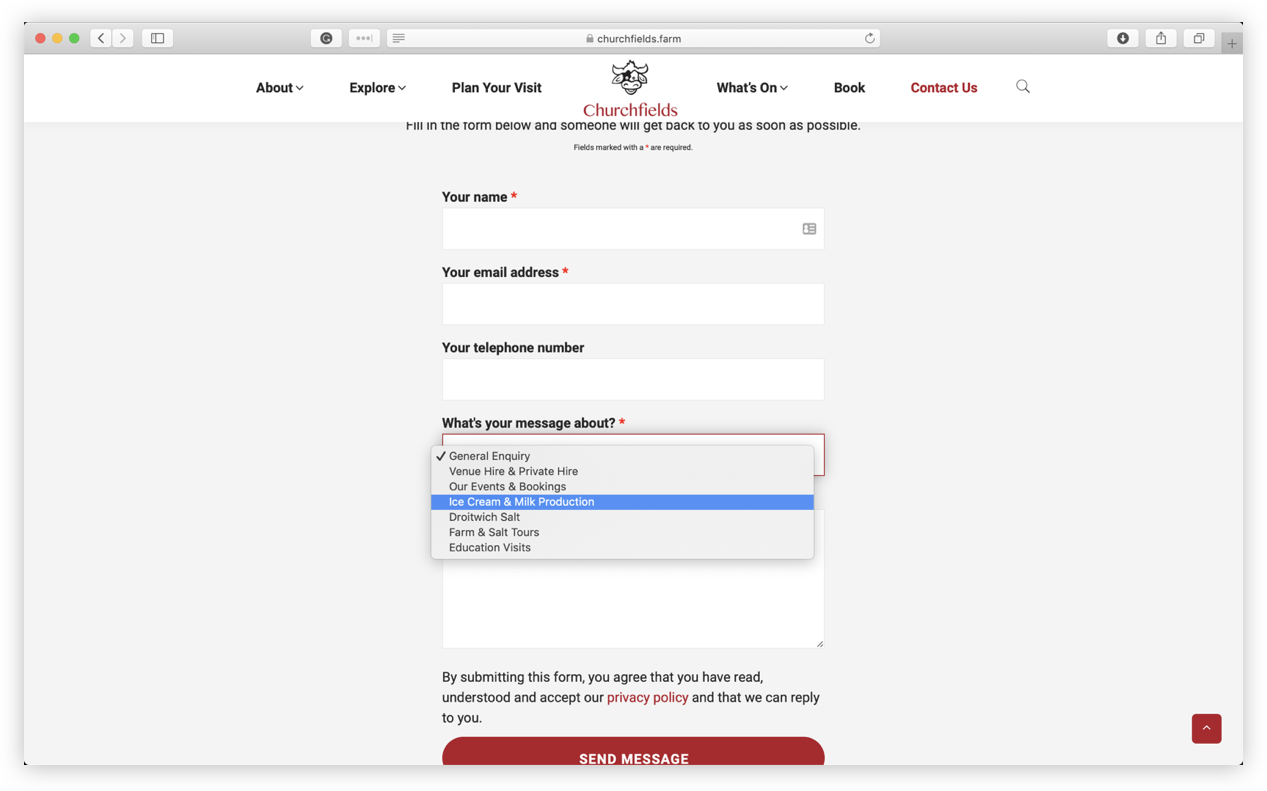 Storytelling
Churchfields has a rich and interesting heritage dating back over 100 years, so we created a timeline visualisation for key events in the farm's history. From 1913 up to the present day, the timeline is also easy to add to, meaning the latest milestones can be easily displayed.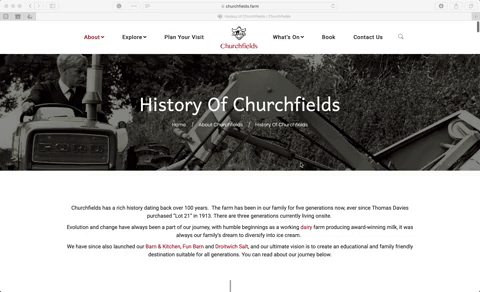 Device detection features
We coded solutions that would detect the device and serve up options in the correct native apps where possible – for example, when using the contact page on a mobile device and requesting directions, the user will be taken directly to the directions screen in either Google Maps (Android) or Apple Maps (iOS).
So far, we've seen very positive results form the new site, with an average increase in traffic volume of over 40% and triple the user engagement.
Churchfields Partner Will Kerton said: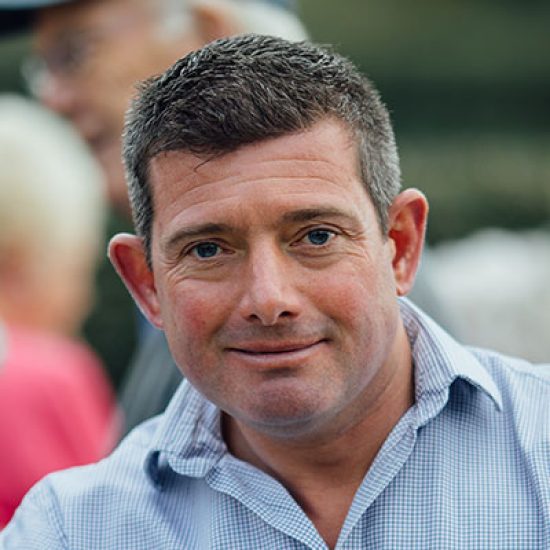 "Ethical Pixels created a fantastic website for us here at Churchfields. Their professionalism, advice and guidance from the very start to finish has been spot on. It is a real pleasure to look through the new website and see the business and all its attributes so well presented."
Update: Following the coronavirus pandemic, physical visits to Churchfields stopped when they complied with government advice and shut their physical venues and stopped events. They were determined to continue and support the local community as best they could, so started to put together essential boxes filled with fresh, local produce.
We worked with Churchfields to create a virtual shopfront – an eCommence solution that could list the products, take payments and automatically advise customers on the best procedure for pickup. This allowed hundreds of people in and around the area to order goods and receive contact-free pickup.
The results have been very strong, increasing engagement with the website and shop, high levels of user satisfaction and a strong ROI within just a few days of golive.
Churchfields liked our work so much they came back for seconds! This means some of the details in this case study may be out of date. You can read the more recent case study below.