James Pritchard is the London Wizard, an award-winning magician and member of the world's premier magic society The Magic Circle.
He has entertained royalty, celebrities and top companies, and has performed magic on television and in online campaigns for leading brands. As such, it made sense that James should have some great images that set the tone when introducing him, and spoke to his love of close-up magic. 
Given the beguiling and dynamic nature of what James does, we shot a range of striking images that would communicate his skills in a way people could immediately understand. Making use of playing cards in different states of movement, an iconic mainstay of various magic tricks, these photographs have become core to his online identity and help the London Wizard to stand out. 
"I am delighted with the photos. I've used them for a lot of online and printed promotional materials and they have helped me impress clients and win business. Ethical Pixels were a pleasure to work with. They understood what I was looking for and were also able to give good advice and add new ideas."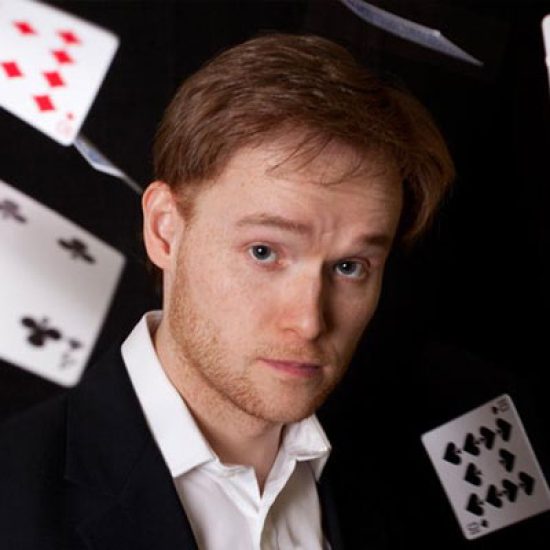 Available all around the UK at parties, weddings and corporate events, James performs close-up magic and mind-reading, as well as a cabaret magic show for larger audiences. Every magic performance is full of surprises and creates a great atmosphere.
Check out James' website – Legerdemain Magic – and consider him when planning your next event.
Check out the rest of our website for information on the services we provide.