If you're in the market for a wedding or event photographer, chances are there are a lot of options out there. Increasingly, the experience a photographer can offer to their customers is second only to the quality of the images themselves.
It's easy to be too close to your own website to be able to see what your users might be finding difficult. In these cases, we offer a flat-rate UX report service, which in this case we provided to Lisa Lander, a Worcester-based wedding photographer.
This report provides the kind of insight into User Experience that most organisations find invaluable, and is a way to dip your toes into the world of User Experience and see how UX insight can improve your business and its perception in the market.
We produced a comprehensive, professionally researched and presented usability report for lisalander.com, based on up-to-date best practice knowledge and first-hand observation. Key to the detailed report is the succinct, meaningful and actionable insights that will improve the experience for your customers.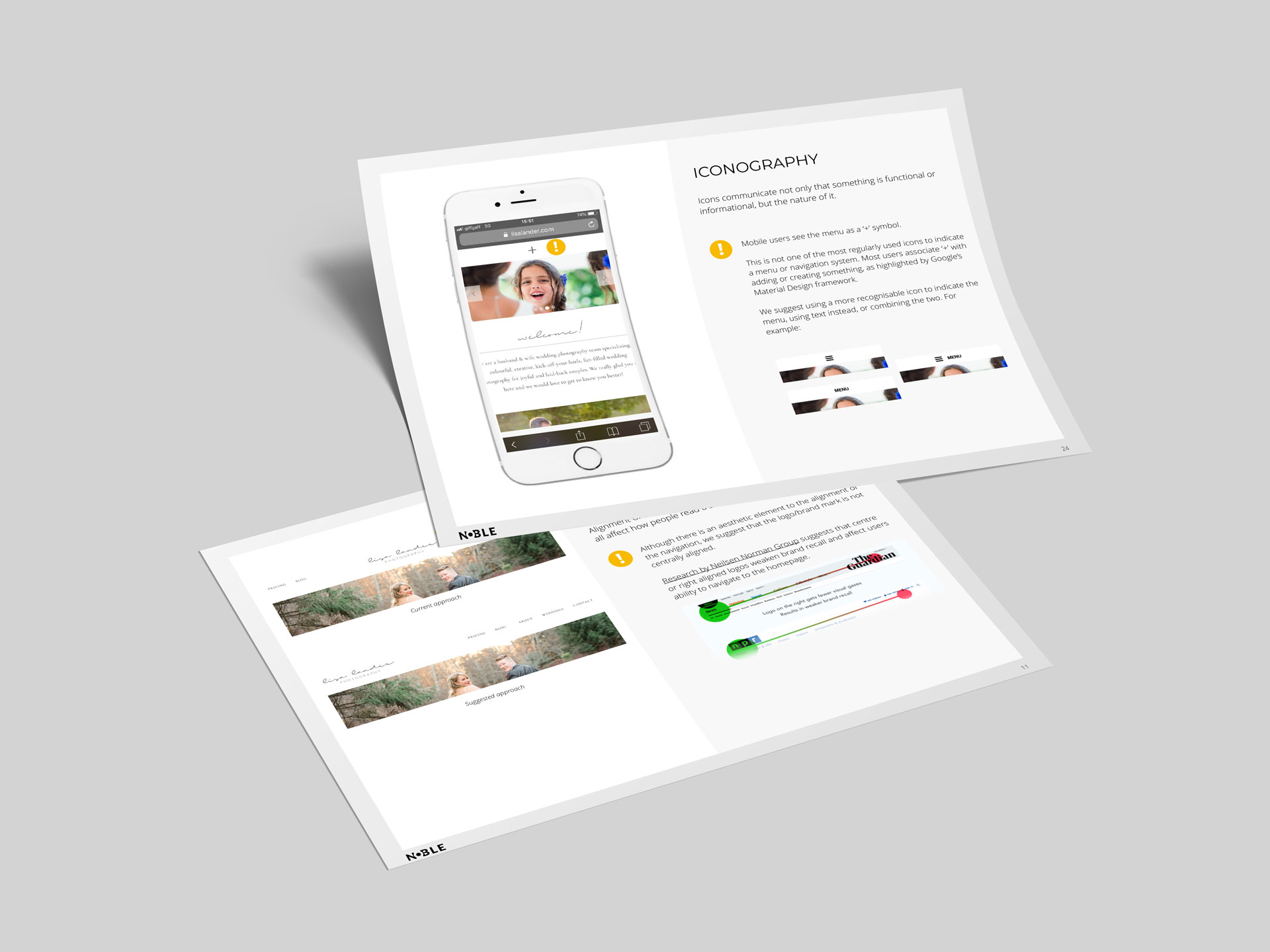 At the end of a detailed breakdown of Audiences, Key user journeys, Design and layout, Navigation, Visual cues, Device profiles, Accessibility and Discoverability, we present a series of prioritised actions for improvement based on the changes most likely to improve the user experience.
"Ethical Pixels was wonderful and helpful with their UX review of my photography website. They were quick to respond to questions and emails and explained everything in detail. The report pinpointed the holes in my website and gave detailed recommendations of varying levels to implement. I would highly recommend them and would use them again."