We were introduced to the lovely Charlie Hurlock and Vicky Fuller of Swoperz by one of our delivery partners. Swoperz is a new preloved marketplace for kids aged 6-16, and the only one of its kind where kids are in control. Kids can swap the clothes they no longer wear for a fresh new style, and parents approve key actions.
More than this, Swoperz aims to encourage positive and sustainable consumption habits, and is using a pioneering approach to giving kids agency (as well as safety) online. 
When we met the Swoperz Team, they had a fresh, bold new brand with a lot of potential, and a firm deadline to get their website and marketing collateral ready to a high standard.
With a developer already in place to create the website and email code, Ethical Pixels was tasked with taking the Swoperz brand and creating striking designs and detailed guidelines for the developers to follow.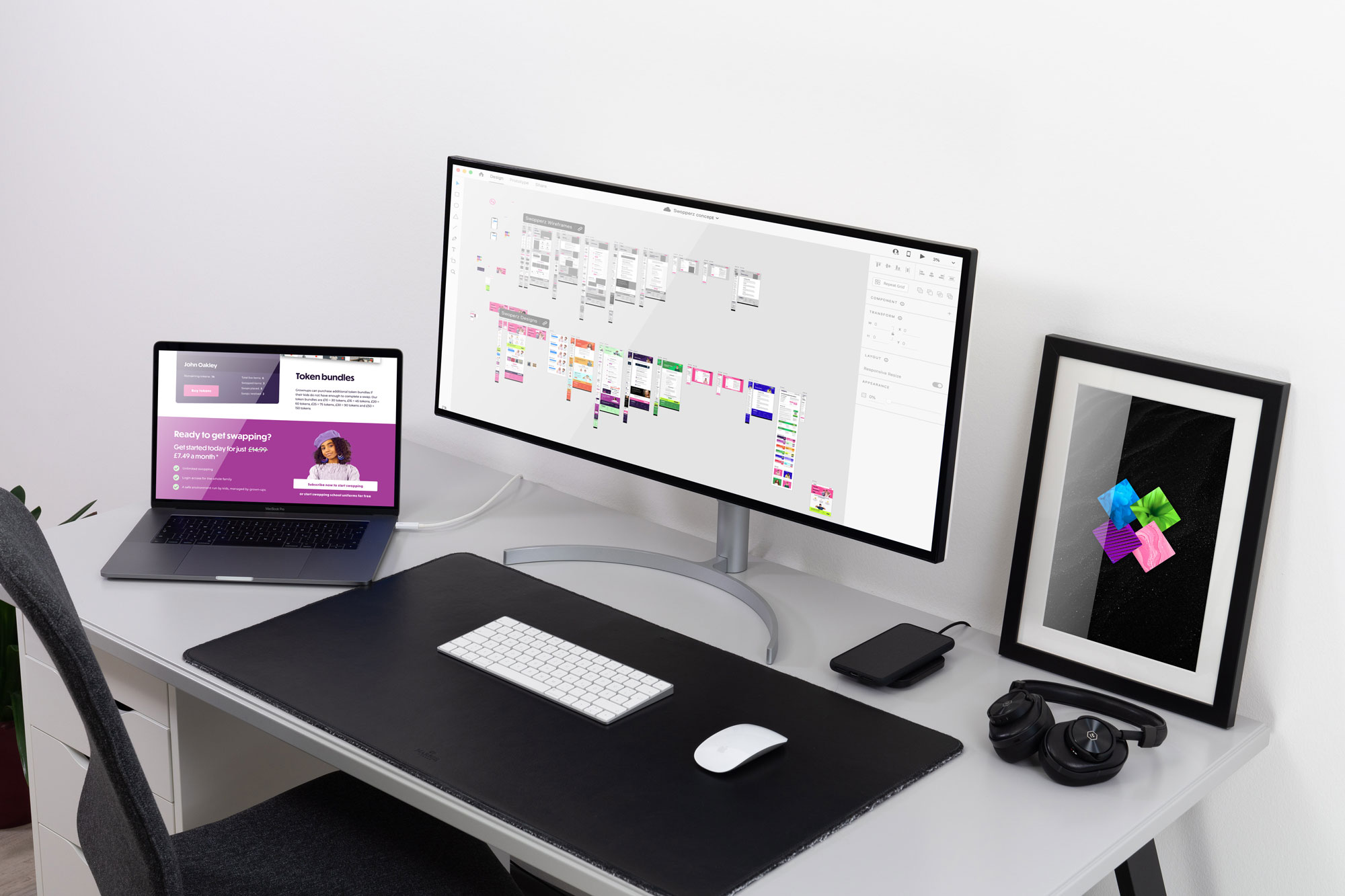 Featuring a vibrant selection of colours and a distinctive brand 'Z' that reflects the shape of the logo (not to mention the concept of swapping), the Swoperz brand presented a rare opportunity for us to get creative with colour combinations. Just like fashion, with so many design possibilities to choose from, we thought it would be a shame to prioritise just one. So, to keep the site fun and dynamic, we created a design language that would allow different brand colours to take the lead on each page, with all the interactive elements changing to match and using their corresponding accents to support and provide contrast.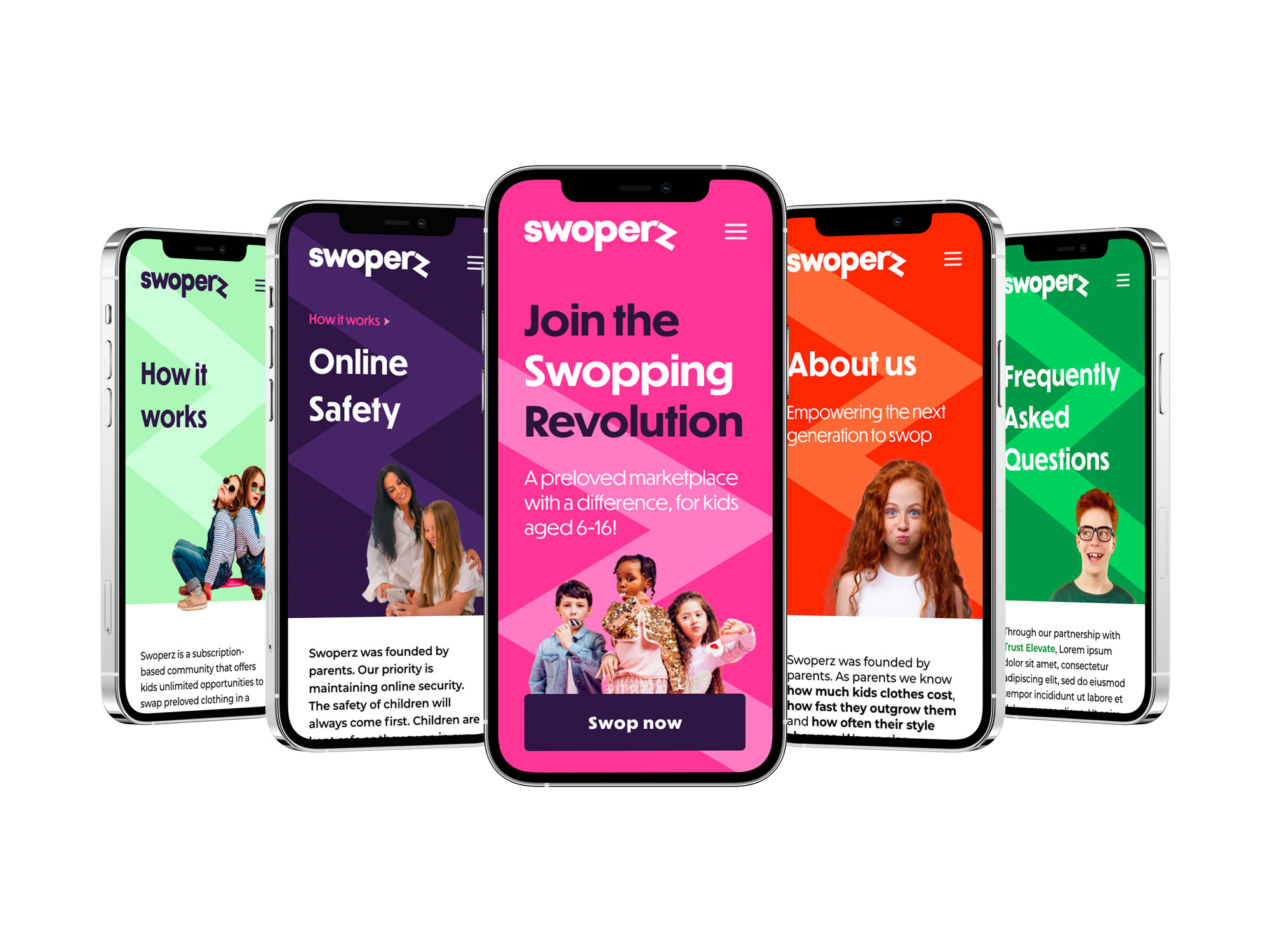 From a UX standpoint, it was important for us to consider the two key user types – parents/guardians and kids. Our designs tweaked certain elements to the layout, colours and language depending on the page subject to appeal more to the intended audiences.
We initially provided desktop and mobile designs, assets and comprehensive guidelines for use in making these designs a reality.
When the site was in place, we also offered a followup to identify any bugs or tweaks to make the elements consistent and easy-to-use.
Finally, the team liked our work on the website enough that they asked us to create designs for use in their transactional and marketing emails. Thankfully, the design language we had created translated nicely into emails as well, for a consistent brand experience for Swoperz users.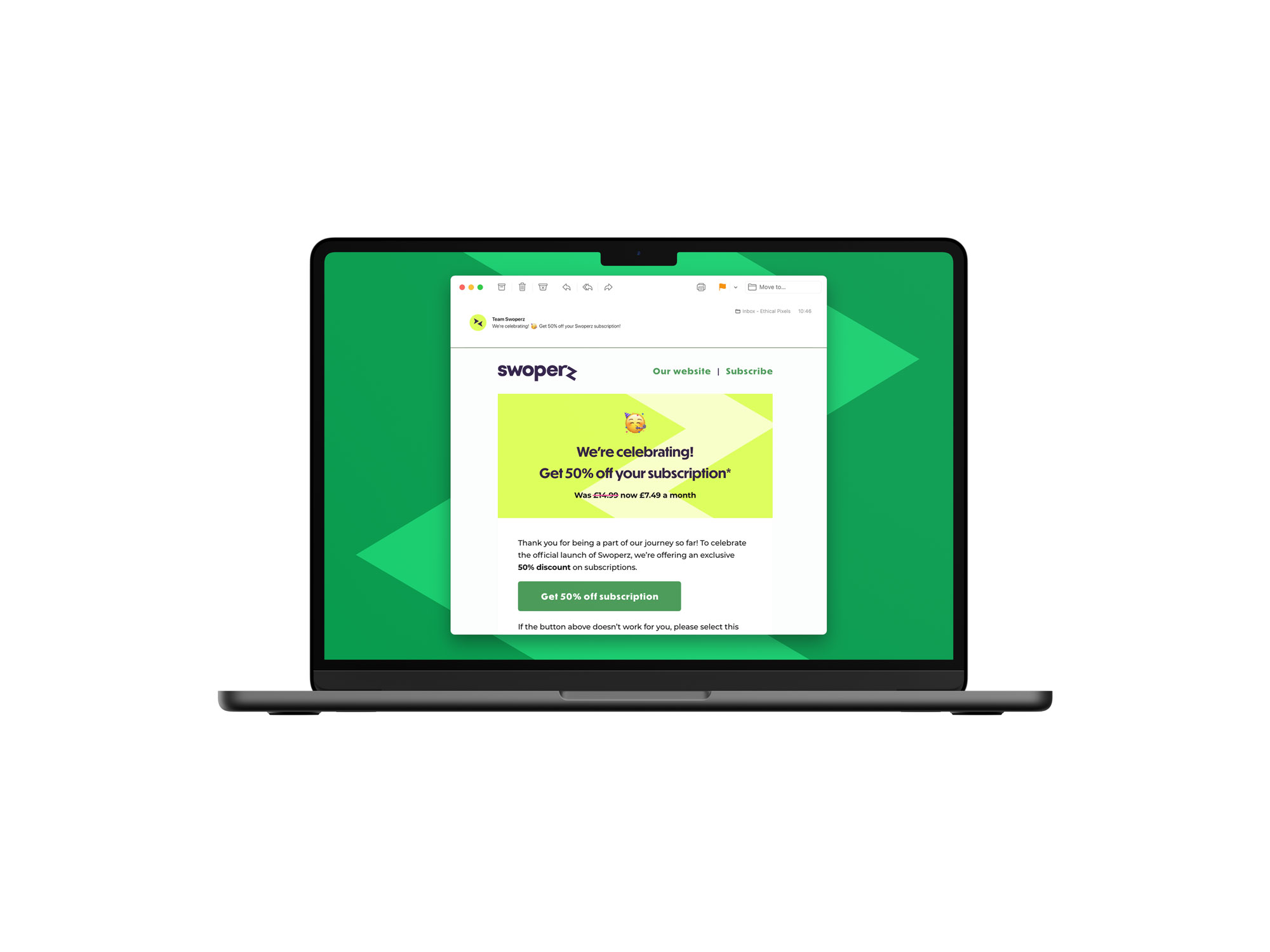 Ultimately, it is always great to work with partners when everyone comes together to deliver great results for a client. We are very glad to be a part of the Swoperz journey, and to support a company that aligns with our ethical values, and is using technology as a force for good.
"Ethical Pixels truly exceeded our expectations! Larry not only understood the core of the project but also delivered a top-notch UI/UX revision promptly and affordably. Exceptional work! I would absolutely recommend!"