Like everyone else, we've been keeping a close eye on current events in the Coronavirus pandemic. With changes in advice from the UK government, we have decided to publish this update for the benefit of our current and potential clients, to reassure you that Noble Digital will be able to continue to support your business and our wider community.
Update 13/04/2020: In order to continue to support clients in the current digital landscape, we have introduced a new flat-rate online shop with deferred payment options.
Our status
We have taken the following immediate measures:
Thankfully, as a primarily online digital business, our work continues uninterrupted at this stage
Our staff are currently remote working, and we are encouraging our partners and suppliers to do the same wherever possible
All our client and other meetings have been switched to virtual formats
How we can help
Getting the message out – you may have noticed a lot of sites, including ours, has put a persistent message on the front page of their websites that alerts users to the fact they have prepared an official response to the pandemic and provides a link to read more. We have implemented several such banners for our clients, and realise that in a lot of cases, it is critical that companies communicate essential information about their approach to customers in order to support government guidance. As such, we are offering to implement such banners and pages for anyone who is finding it difficult to create these themselves free of charge*, regardless of whether you are a client or not.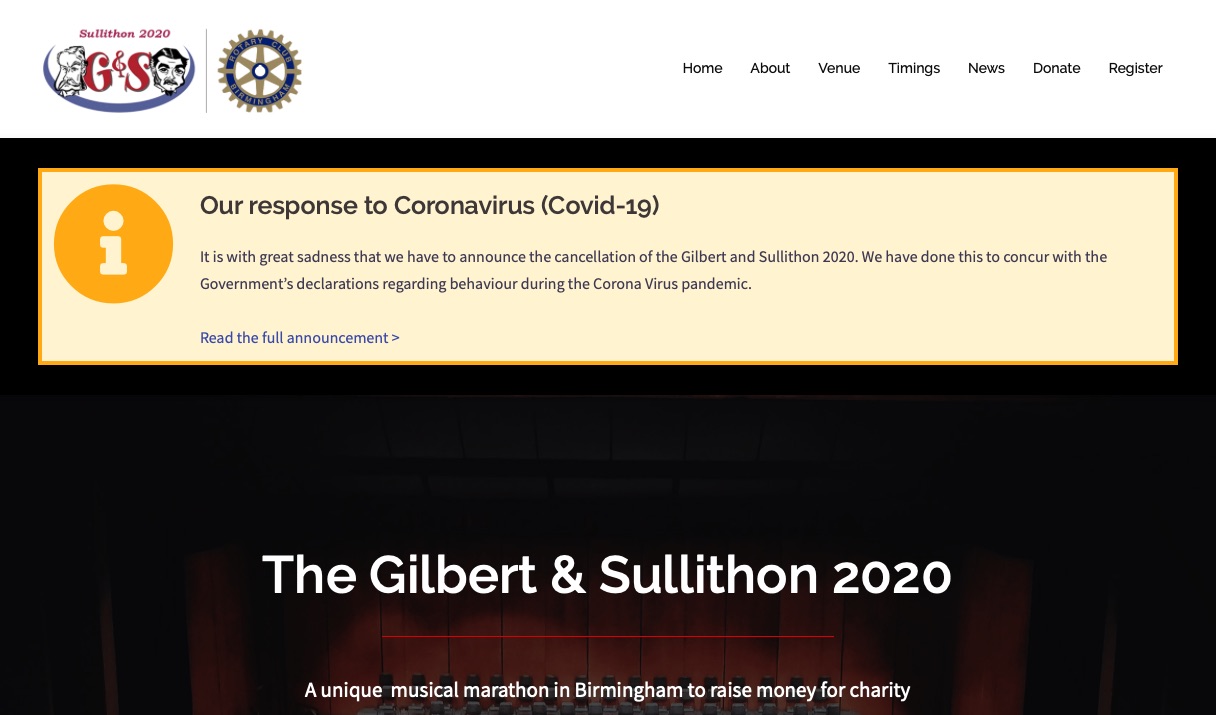 An example of a site alert banner
* This will be dependant on your site configuration and how much effort is required.
Helping you continue business – the fact that more people are now indoors and online likely means that there will be a heavier reliance on digital services and online business. There has never been a better time to ensure that you not only have a website, but also that it effectively communicates your business, has the functionality you need to operate and keeps audiences engaged. We've done research into the importance of a good website, and want to continue helping our clients through the creation of effective digital solutions.
As such, we're introducing staged payment for new flat-rate services and website projects. If this is something that might help you, please get in touch.
Useful tools
The current situation demands that we rely more and more on digital tools to continue to run our business. We are finding the following tools particularly useful and wanted to share them with you in case you might too:
Video conferencing

Cisco WebEx
Google Hangouts (Free)
Update: After considering recent privacy and security concerns, we
would no longer recommend Zoom.

Chat
Agile Collaboration / DevOps
Key communications

Email – let's not forget email in favour of proprietary tools like Slack, as email is an open standard and easy for everyone to access.