Do you have to have a tidy desk to have a tidy mind? Or do you flourish in chaos? Everyone is different, and the atmosphere we choose to work in can have a big impact on the quality we deliver.
Everyone at Ethical Pixels works remotely. We've been doing it since before the pandemic, and will likely continue long beyond. Offices are overrated – they're expensive, often drab, and designed to remove distractions. The trouble is, not everyone works in the same way. During the lockdowns, we were hearing that people eventually missed the social aspect of work – catching up with colleagues and the collaborative nature of work. The rise of Zoom and other conferencing platforms highlighted the obvious solutions for this.
But what about the people who work best in a coffee shop? Or like to pop in the conservatory when it's raining? Personally, I'm content with music or Netflix being on when I work – my wife on the other hand prefers a quiet environment.
We love the internet, so it's naturally where we look for solutions. If you're interested in creating an atmosphere, for work or just to relax at home, these are our go-to browser-based solutions: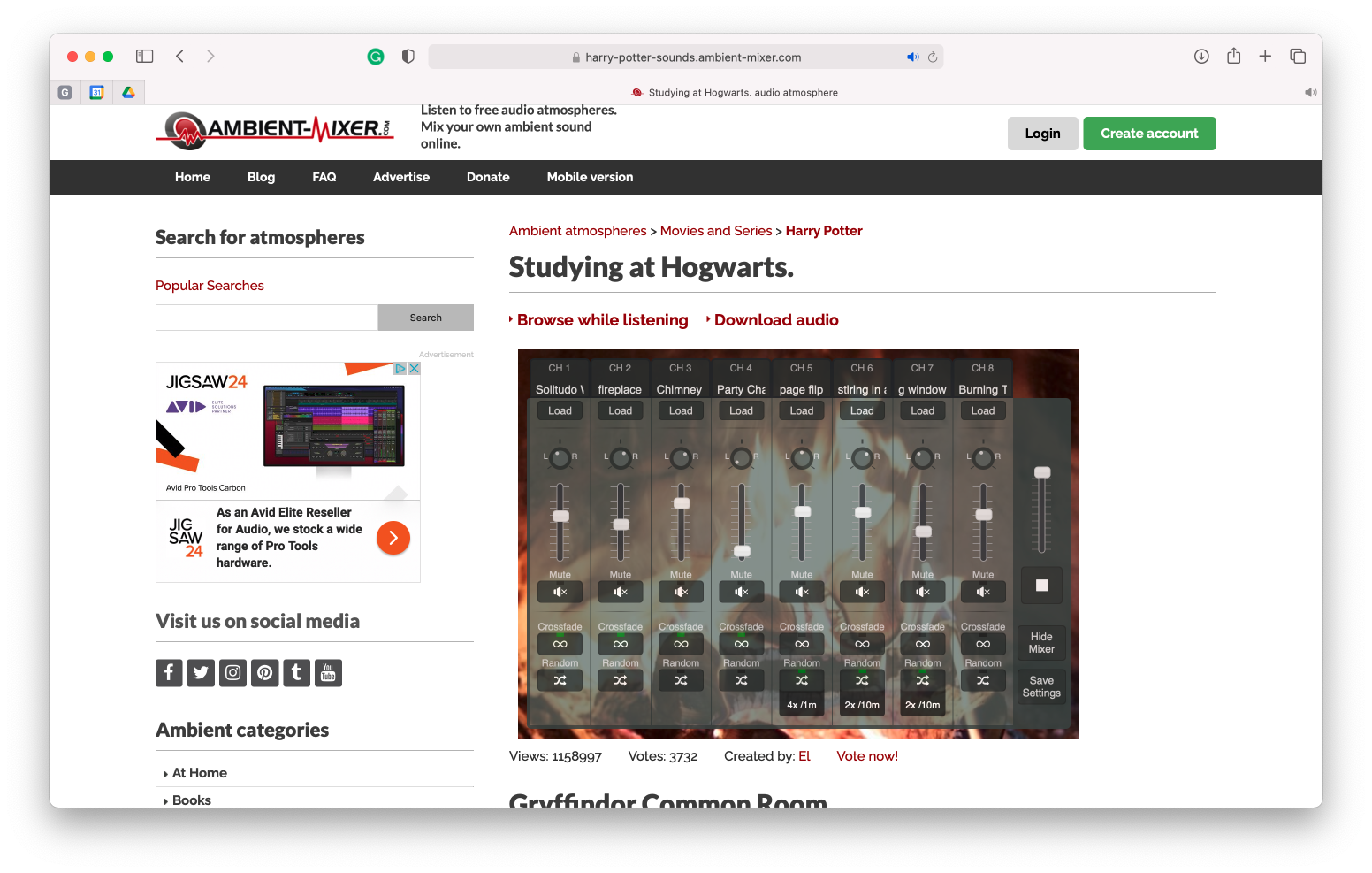 This site has a dizzying array of user-generated submissions for all sorts of different atmospheres and environments. It has an 8-channel mixer that can be loaded with loops from the Ambient Mixer (and other) libraries, as well as custom audio. If you're listening, you can customize what you're hearing to suit you, adjusting channels, volumes, or mix. If you're creating, you can mix and share your own ambient soundscapes online, choosing to balance audio, set random intervals for some noises, and crossfading.
Admittedly there is an over-abundance of Harry Potter themed content, as well as some atmospheres we couldn't quite get our heads around (such as a number of loops of snoring, wheezing men you're meant to be sleeping next to) but to each their own 🤷‍♂️ 
This site is an easy favourite because of the sheer variety, but it doesn't have a lot of visual elements to reinforce the environment.
Best of all, it is totally free.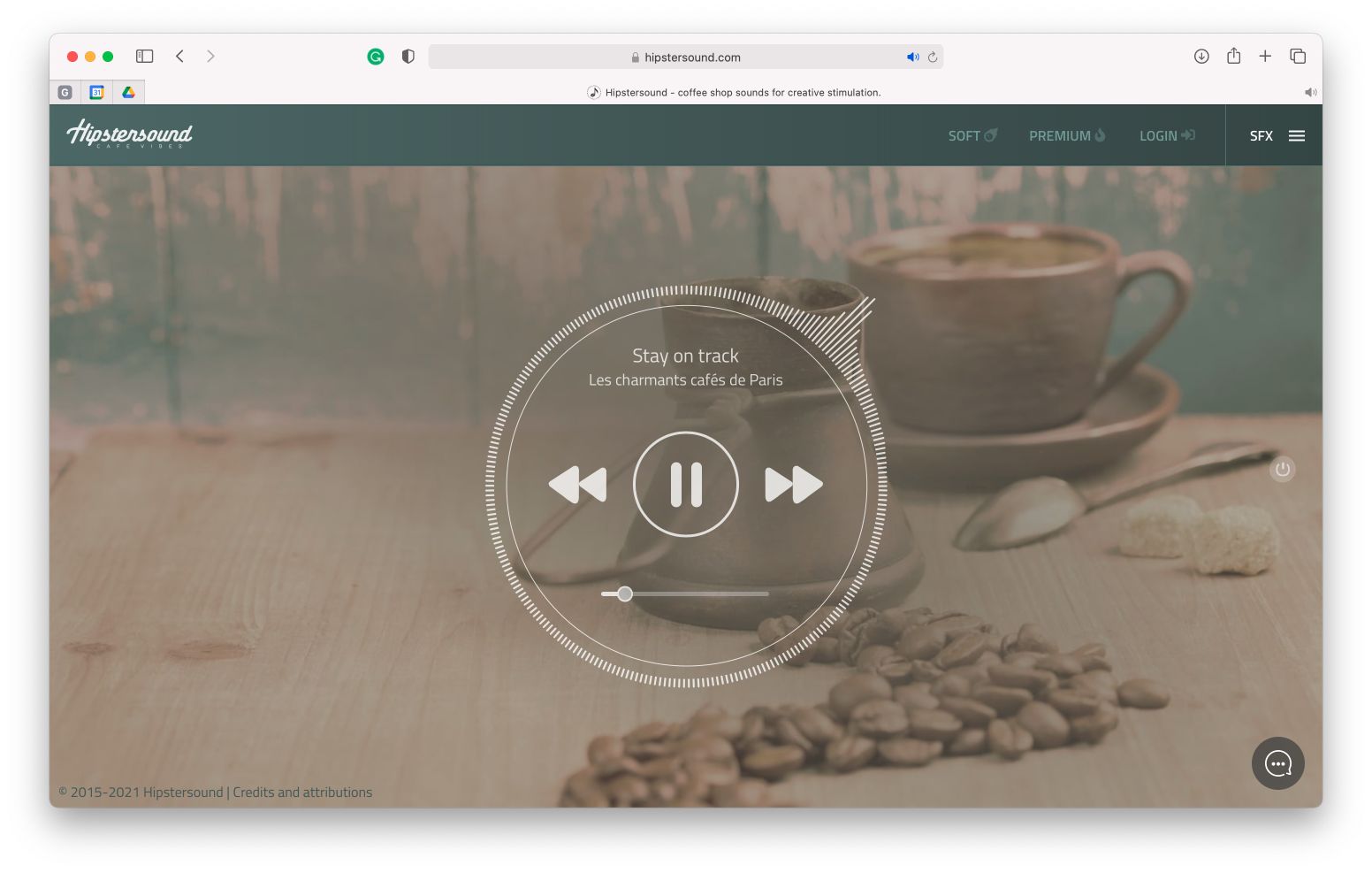 Don't be fooled by the name – you don't have to wear pink trousers, ride a scooter or eat £12 cereal to enjoy these soundscapes. The site features a number of cafe and restaurant locations, each with a few customisable options. 
Although not as customisable as Ambient Mixer, the interface does feature a really helpful option to mute the noise after a period of time, which is especially good if you like to leave these on for long periods of time, or even as background noise when trying to get to sleep. 
This site features some free options, and some premium for around $3/mo. 
There's also a bonus 'Dystopian Screensaver' featuring rainfall and ruins if that's your bag.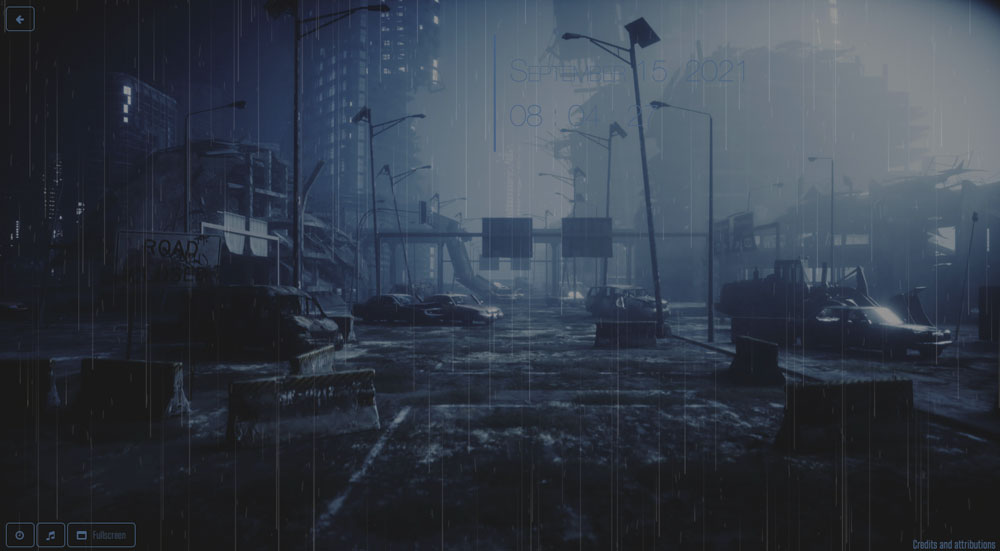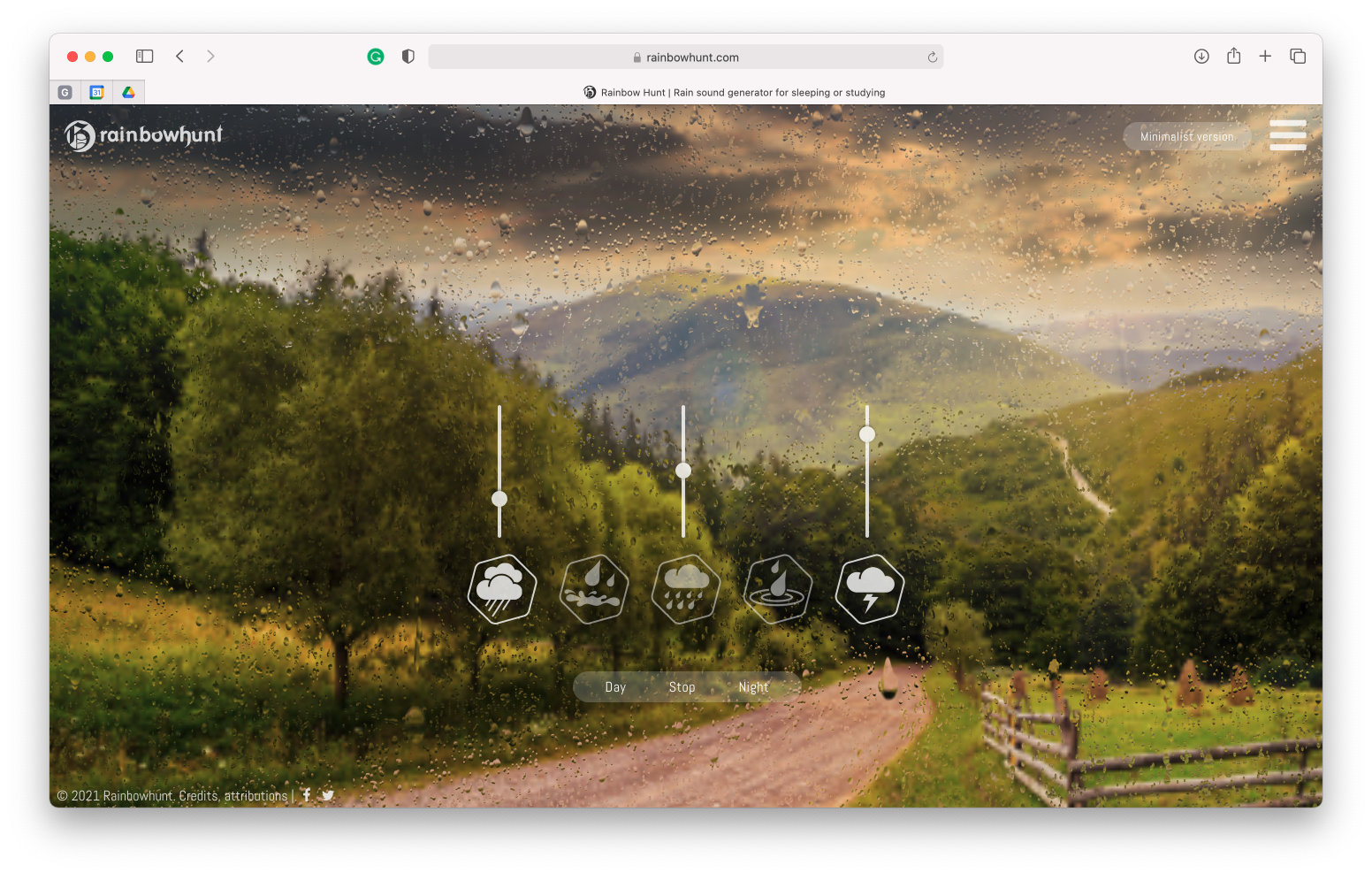 This site seems to be connected to Hipstersound, but we couldn't figure out if it was a product of theirs or a partnership. Either way, this is mainly a visual experiment, using WebGL to render the raindrops, with the sliders providing a way to adjust the levels of different rain sounds.
It's basic, but provides a relaxing audiovisual experience, especially if you like rainy days. You can switch between night and day, and use the menu to hide the sliders (making it more like a screensaver or 'window' and the helpful option to mute after a period of time is also there.
The basic view above is free, there may be other options available.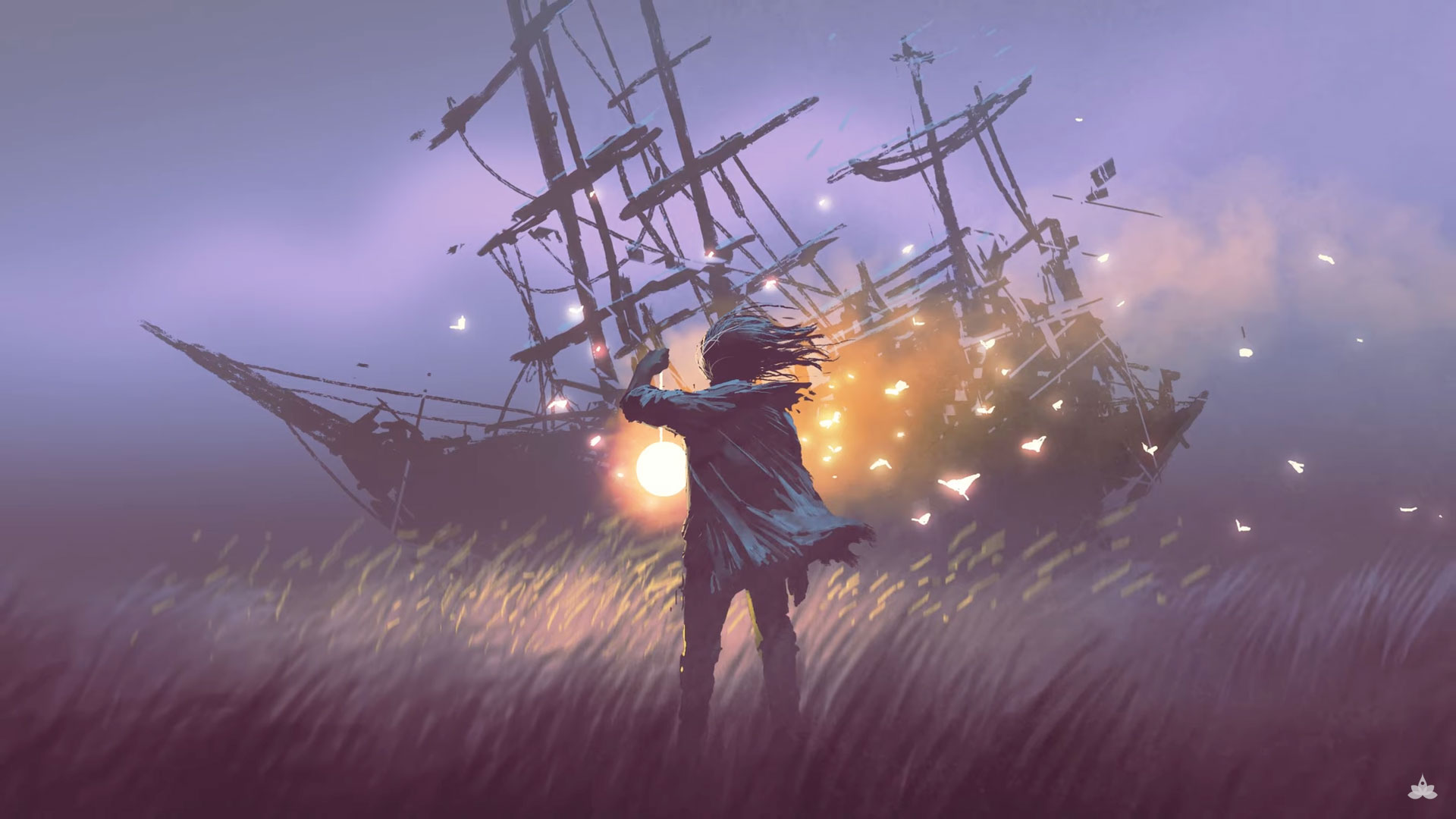 Serene World is a passion project of one of our clients. They collate and license images and music that reflect certain moods or ambiences, and we put together high-quality videos for them. 
The idea is to relax to a collage of high-resolution images and let your mind wander, relax or find inspiration.
We hope you find these useful in creating your own optimum atmosphere for productivity or relaxation. If you've come across any other good online tools, let us know!