Ethical Pixels are all for making a positive difference to our environment. Operating in the predominantly digital space, the main challenge we come up against is the energy that is used for hosting and running our computers. In fact, in the past, we've dealt with fully renewable hosting in order to help organisations broadcast their green credentials. 
We'd worked with one of the board members of BASIS (The British Association for Sustainable Sport) in the past. When it came to revamping their website to bring it completely up-to-date and to be able to facilitate their members in a new way, they knew we were the people to talk to.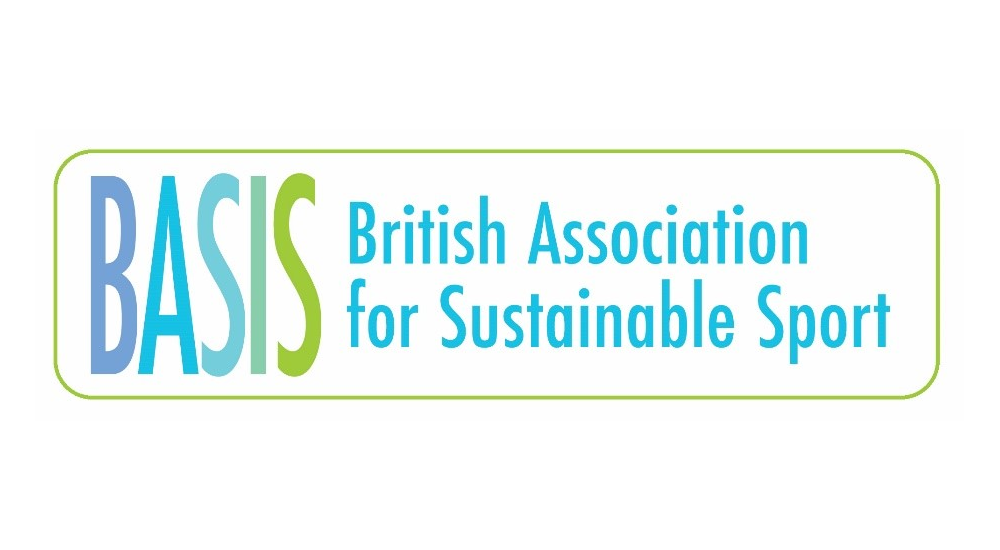 BASIS is a non-profit membership organisation which aims to harness the power of sport to build a sustainable future for all. Although well recognised in the sporting world, the organisation aims to scale up its member engagement and recruitment, which meant a new look and better functionality for their members to be able to self-serve valuable and exclusive resources.
The BASIS project was more than just a website, however. It was decided that a complete re-envisioning was required in order to properly communicate the scale and objectives of the organisation. 
As usual, we sat down with the BASIS board and other key representatives to understand the complete ecosystem that users go through to become members, partners, or just engage with the overall mission.
Armed with a complete understanding of what BASIS hope to accomplish with the new site, we set to work engaging a brand consultant who could work alongside us in a way that would be complimentary to delivering this ambitious vision, in less than a month we might add! This was to coincide with the BASIS 10 year anniversary celebration and 2021 award ceremony.
Having worked with iD Creative Design based in Malvern on a number of other projects, we knew they were exactly the right people for the task and made some introductions.
At the same time, Ethical Pixels began fleshing out the site structure and the templates that would be required in order to deliver on the site vision.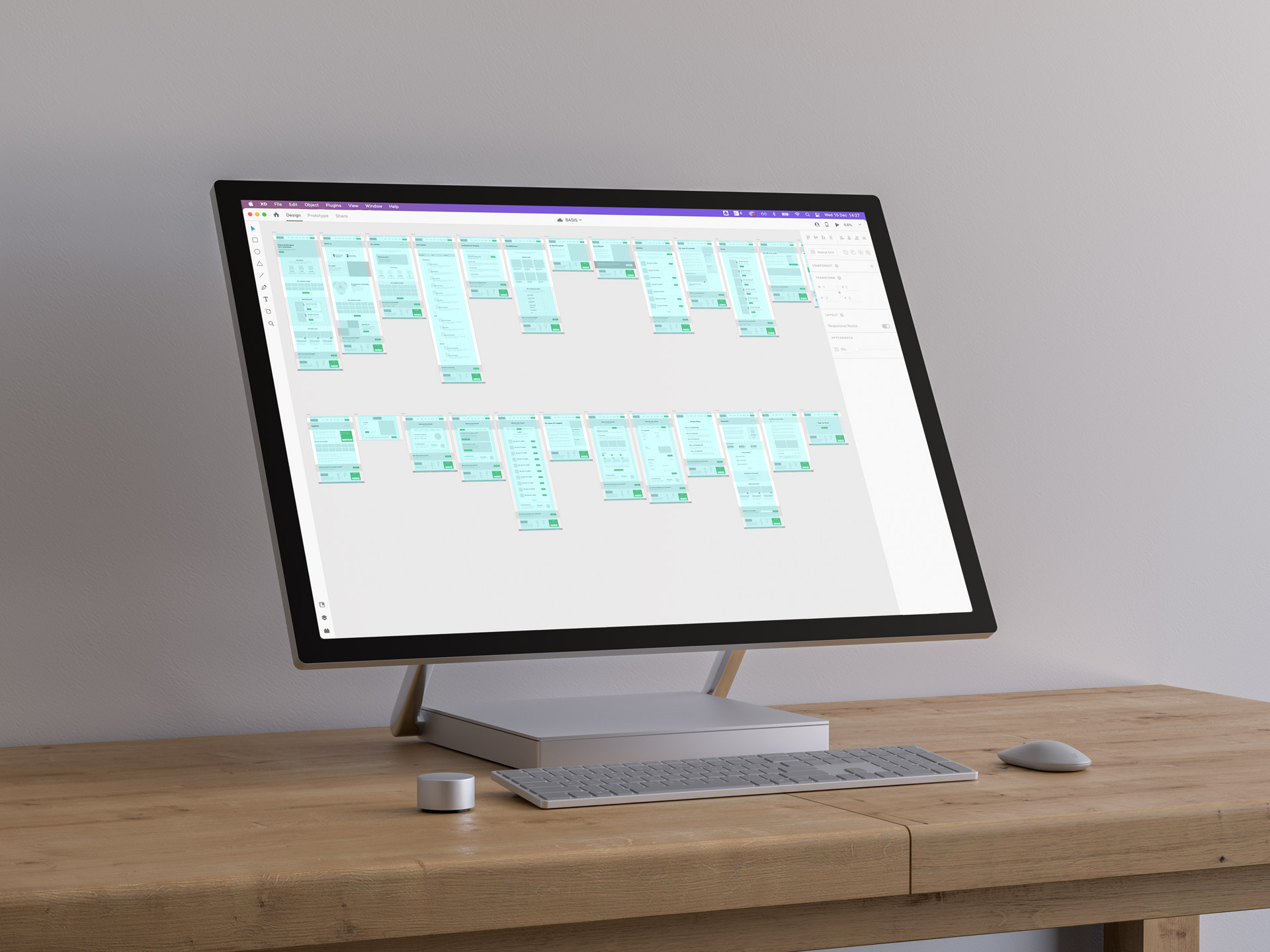 We relied heavily on our iterative user centred design process to highlight how the key pages could look and be structured, allowing BASIS to start pulling together content and iD to see how we were going to interpret the brand assets on the web.
A key challenge was dynamically changing the majority of the site pages to cater for different users. Members would be able to log in and see more in-depth, exclusive resources, meaning the messaging and amount of information would change depending on whether or not the user is logged in.
After providing some initial input on iD's initial brand concepts, 3 options were presented to the BASIS board. Quickly, there was a clear favourite.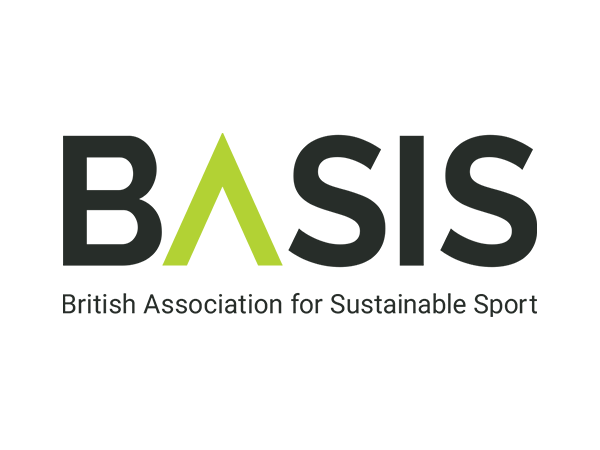 The minimal logo combined stark black and white with the green 'arrow' to signify the concept of movement – movement in sport, and the positive movement toward sustainability. These would be combined into key messages.

iD then developed a set of brand guidelines so that the BASIS team and suppliers knew how to use the logo suite, fonts, imagery and colours to work in harmony with each other. It also provided Ethical Pixels with clearer direction on the design of the website with fonts and colour restrictions.
Armed with the brand guidelines, we were able to transform our extensive wireframes into designs and ultimately construct the key elements of the site.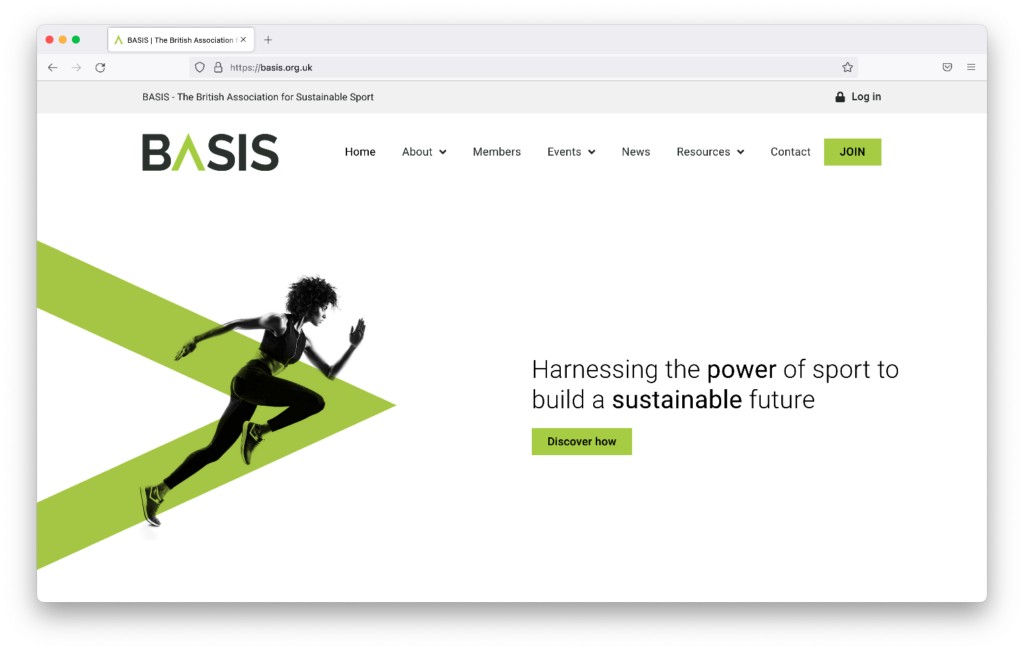 We used subtle motion and interaction design to build upon the static concept of movement with animation. The homepage sets the tone for who BASIS is and what they do and establishes the new branding.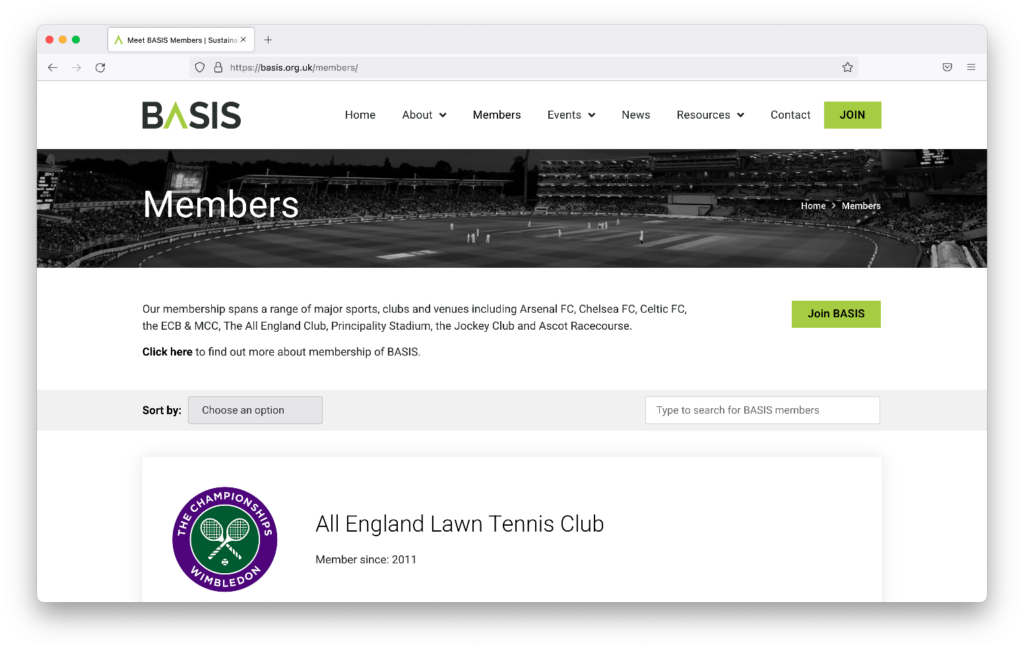 All BASIS members get a listing on the members page, and will (in time) flesh out their own profiles from the members area, giving them a place to showcase their sustainable initiatives and the length of their commitment.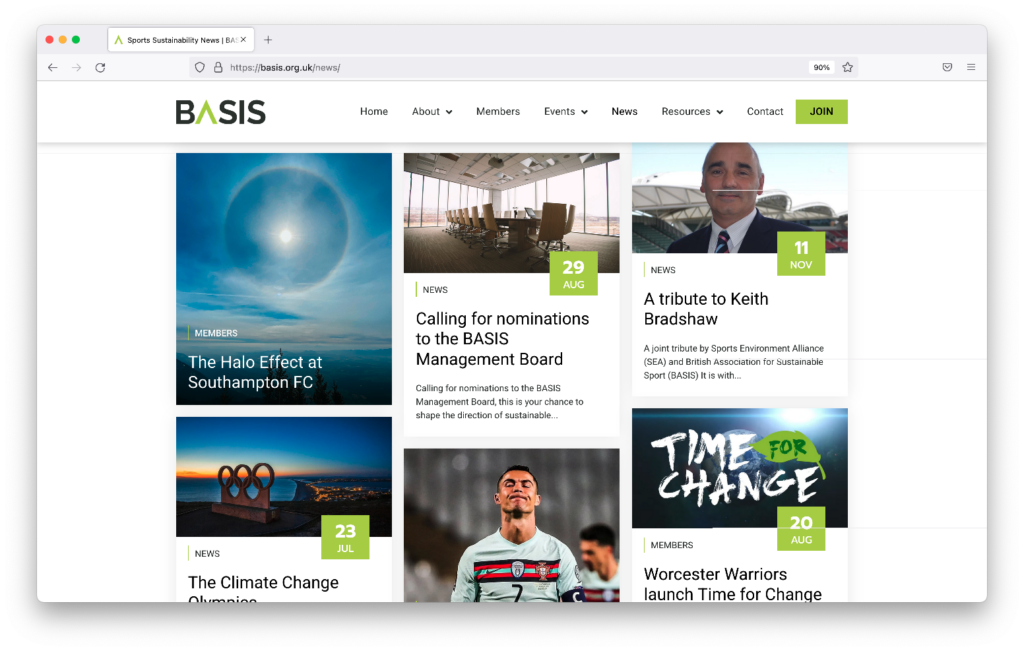 A section where the latest articles can be published, with a set of four attractive 'tiles' that can be adjusted to display content in different ways.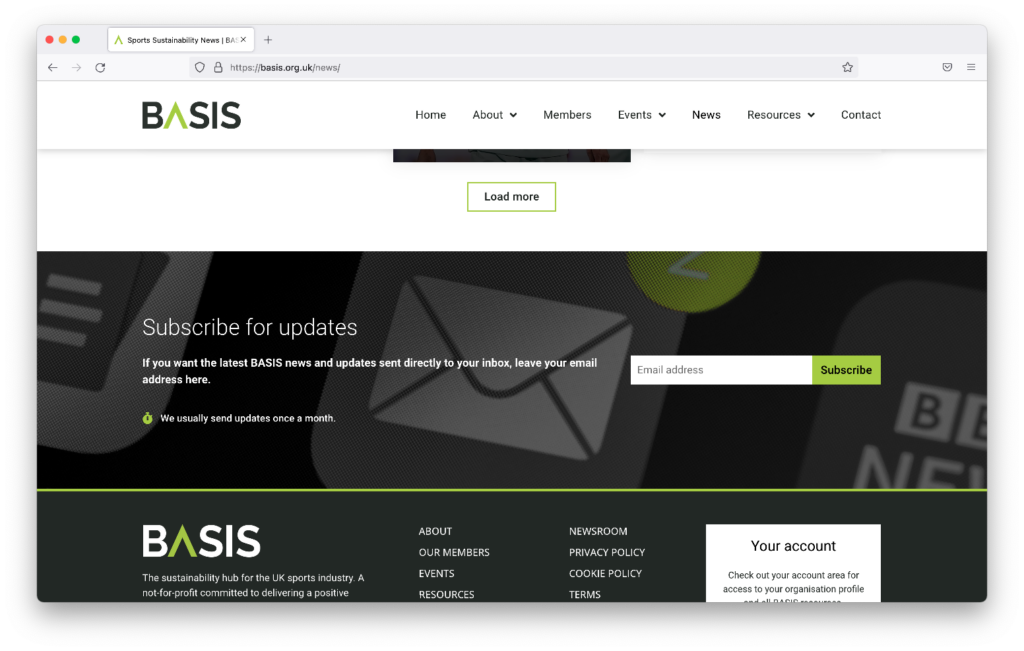 The BASIS site integrates with the organistation's CRM, mailing list and payment gateway to process things like event tickets and registrations.
A place for both free and paid events to be displayed, along with a mechanism for event registrations, special members-only pricing and CRM integration.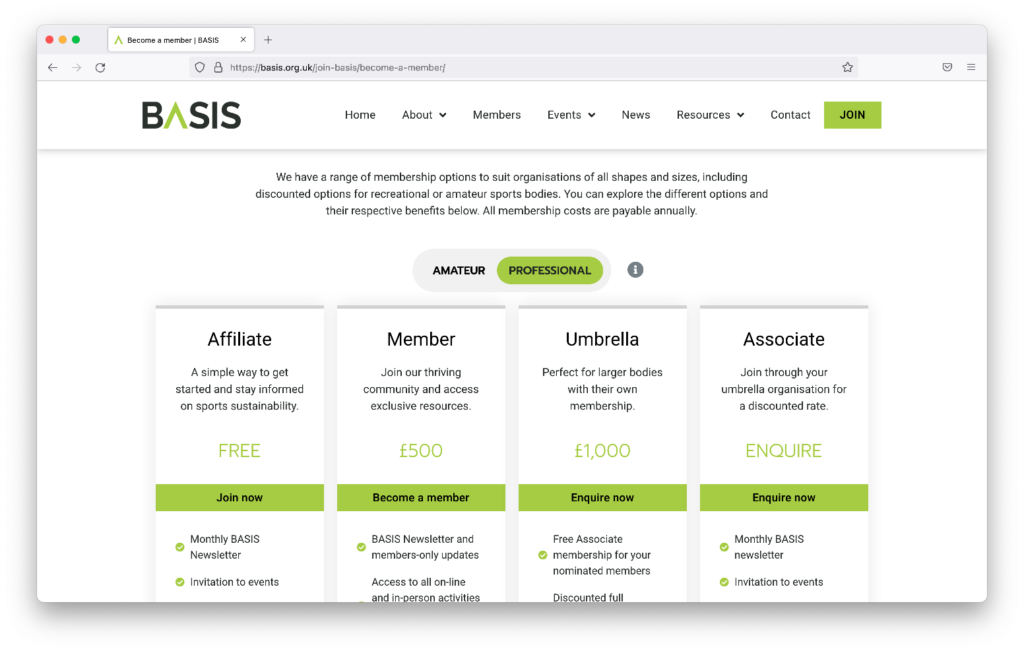 A way to showcase all the different membership options and pricing levels, along with a way to compare the relative benefits of each.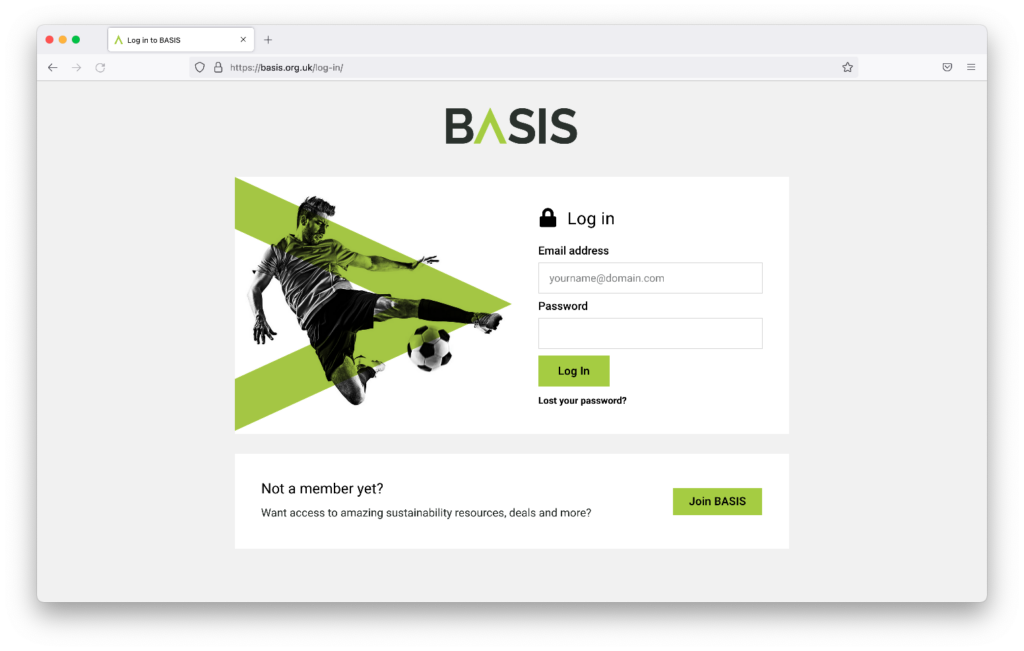 A customised login experience for BASIS members.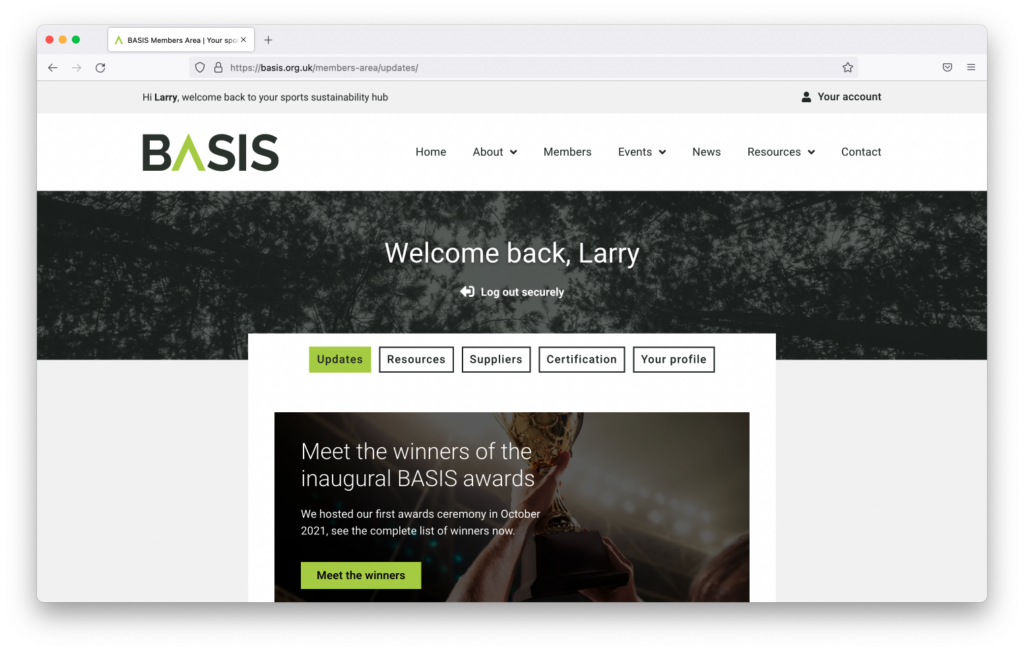 Members can log in to get access to certain resources, deals and functionality.
As ever, our solution is fully responsive, which means the layout and design is fully optimised for different devices.
So far, the feedback from BASIS has been really positive, and has reinforced the steps we took to refresh the brand and make the online experience more user friendly:
"The tenth-anniversary celebration of our organisation was the perfect time to refresh our brand and website with a more up-to-date and clearer feel. We knew of Ethical Pixels from some previous work and were confident they could deliver on what we needed. The final result was all the more remarkable given that we gave a challenging timescale. But Ethical Pixels managed the whole process from developing the concept, content management, to engaging a brand specialist and training for BASIS staff. The new website met all of our requirements and we have had nothing but positive responses from our members. I would be happy to recommend Ethical Pixels to others."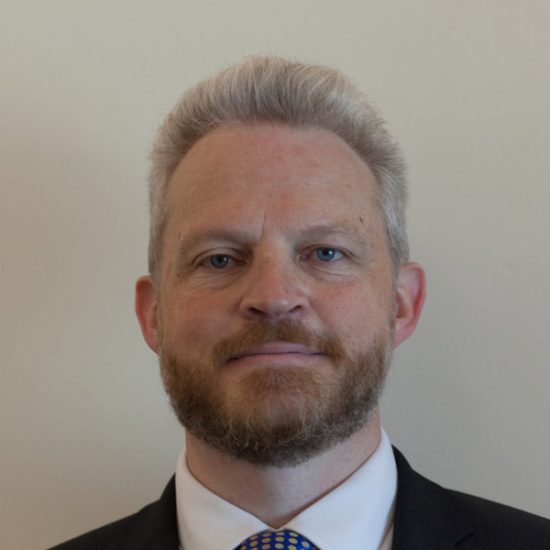 Why not take a look at the new BASIS website, and see if there's anything from the world of sport that can be used to make your business more sustainable?
If you want to find out more about the extensive website services we offer, you can read more on this website.