It's always a pleasure to work on a client's website. Even better is when the partners and suppliers we meet along the way like what we do so much they decide to bring us on board as well!
We first met Catherine Every when we were both working on the Vertis Accounting Website. At the time, Catherine's business was called Pippin Copywriting, and we worked together to create a compelling website for Vertis that focused on the benefits of Digital Cloud Accounting. 
Since then, Pippin Copywriting has become Every Word, with a renewed focus on both traditional Copywriting and Writing Skills Training. 
With this change, a new website was required for Every Word, and the existing content and URLs from the Pippin Copywriting website had to be migrated and preserved.
As Catherine's medium is words, it was important that the Every Word website put them front and centre. As such, we decided early on that a typographically-led approach with minimal distraction from images would be most effective. 
With this in mind, we were able to iterate from initial wireframes to design concepts quickly. Due to the minimalist nature of the design and judicious use of imagery, we quickly settled on a final concept: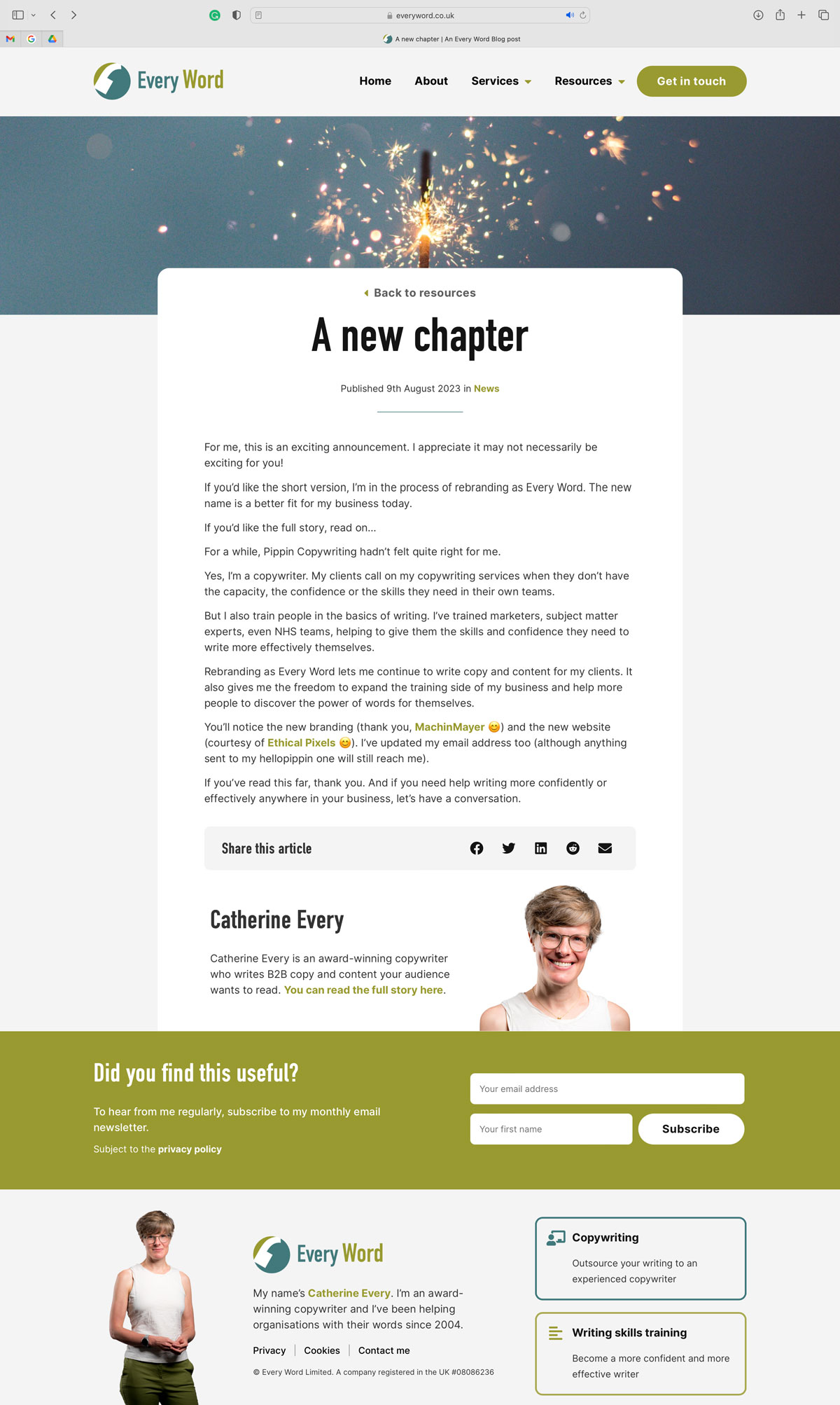 From this point, we simply had to put together the pages and establish the necessary architecture for the migration work, ensuring that old lead magnet content could be brought across, and the SEO value of old URLs was preserved.
Ultimately, we discovered how amazing it is to design a website for a copywriter who knows exactly what they want to say. One of the parts of the process we usually find takes the longest – providing the finished copy – was completed so quickly we almost struggled to keep up! 
Ultimately, we're glad that our process worked as intended for both us and Catherine.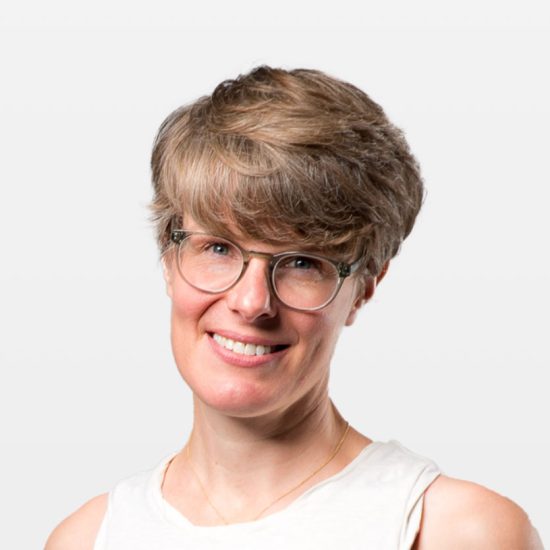 "I first came across Ethical Pixels when we worked together on the Vertis Accounting website. The project was a pleasure from start to finish, so when I needed a new website because I was rebranding from Pippin Copywriting to Every Word, Ethical Pixels were the first people I called. I'm happy to say all my positive experiences were replicated second time round! Larry and his team are incredibly knowledgeable about all things web so I could rely on their insight and expertise. Their impressive design and development skills brought my brief to life better than I ever thought possible. And because they have a great process in place, everything ran smoothly. I'd highly recommend them!"