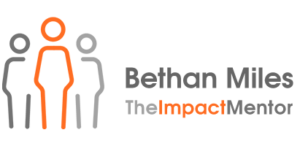 In true digital style, we got to know Bethan Miles on social media. While running Stourport Hour together, she mentioned that she didn't think her website was working hard enough for her, or her clients, which led us to discuss a new one.
Bethan is The Impact Mentor and has become the go-to person for companies focused on new growth and greater impact, due to her experience, insight and ability to create a bespoke approach for entrepreneurs and businesses.
As such, her website needed to convey more of her personality and strong partnership-building approach to mentoring and coaching. It also needed to make more of her Impact Mentor brand, not to mention (like so many websites) a bit of tidying up.
Understanding the users
We started by breaking down the core audiences for the website, the difference in needs between business owners at the early stage of startup, and already-successful entrepreneurs who are starting to hit their heads against the growth ceiling.
By mapping out the core journeys these different users would take, some key decisions were made about the site.
Firstly, first-time users of mentoring services needed to understand more about the Impact Mentor process, to put them at their ease that it was something that was right for them, and they felt comfortable inquiring about.
Pricing should be visible – Impact Mentor provides a valuable service and pricing sets this expectation right off the bat and reduces any confusion down the line by having clear and published pricing structures.
More focus would be put on blogging! A core part of Beth's approach is her writing and knowledge sharing. As of this case study, she's been blogging every day for over 300 days! As blogs are a really valuable way to draw traffic to your site and make people aware of your offering, this was made prominent.
Iterative design
With these things in mind, Ethical Digital began iterating ideas for the site. If you've read any of our case studies before, you'll know we take an iterative, User-Centred Design approach to laying out a site. By starting with pen-sketches and gradually evolving to wireframes, prototypes and eventually full designs, we can let go of the ideas that aren't working so well and quickly build upon the ideas that are for the people that ultimately matter – the users.
This approach usually results in a more user-friendly solution, and less time lost in the development stages where a solution takes shape and isn't quite right. Using the latest in Experience Design tools, we were able to share these evolving designs created for multiple different device viewports with Beth online, so the feedback cycle could be completed quickly.
Building the solution 
With the designs taking shape, we started to build the site in a popular Content Management System (CMS) so that Beth could take control of the site when we were done. The site's back-end was integrated with Mailchimp as well as traffic and behavioural analytics tools to inform further refinements down the line, and a full first-pass on SEO for all pages and blog posts were performed.
Finally, we assisted with switching over from an old domain, putting URL redirects in place to preserve traffic and consolidating other digital properties with the domain switch to ensure zero downtime. Prior to golive, extensive multi-device testing was conducted using our device lab, ensuring that users of multiple different platforms, opertaing systems and web browsers got the same great experience.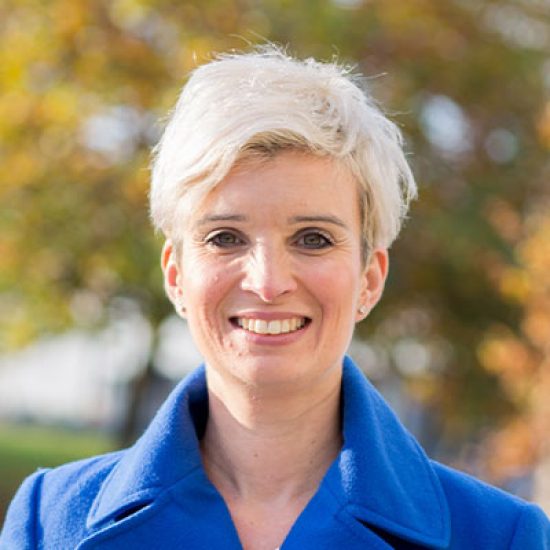 "I would highly recommend Ethical Pixels to other businesses wanting a high quality and fit for purpose website and associated design service. I will be using them on an ongoing basis for my other projects and business."