The Rainbow is an iconic pub located in the heart of Birmingham, which has played host to performances from stars such as Joss Stone, Bastille and UB40. After being closed for a number of years, the pub has been lovingly restored and reopened in September 2021, ready to provide a great night out for the people of Birmingham. As part of the restoration, the owners decided they need a responsive and bespoke website to help them promote the best aspects of their venue. Luckily for them, responsive and uniquely designed websites are what we do best!
Our process helps us create the most suitable solution for our clients' needs. Therefore we started with a workshop in which we could collect input from the owners on their plans and aims for the growth of the business, to allow us to translate this into features and aspects of the website. From this, we agreed on implementing a dynamic events management system that allows visitors to the site to see upcoming events at The Rainbow so they can plan their visit.
These decisions and how they would sit in the site were included into our sitemap and information architecture to ensure we knew how the final website would flow.
As always, our first step in the design process is to create wireframes of the key page layouts. This allows the owners to see how the pages would look, and allows us to rapidly iterate based on their feedback to ensure they are happy with the design.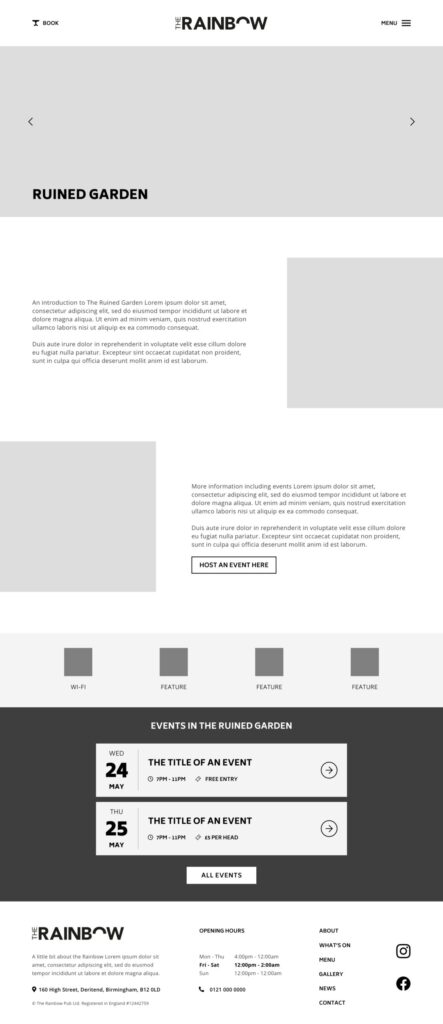 From these layouts, we created pixel-perfect designs that helped the owners to see the vision from the wireframes brought to life, and see how they would look on the final website.
Events are displayed with a date and date, along with the ticket cost and an external link to any relevant information. Advertising events this way has been useful for The Rainbow to allow them to draw in new customers.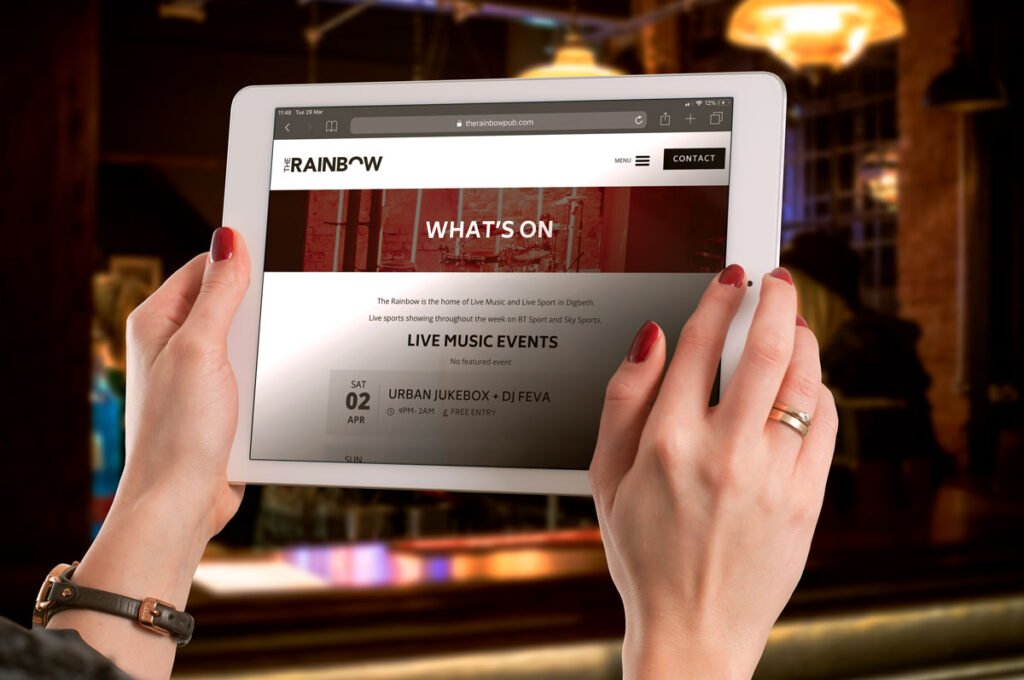 The system is easily managed by staff through the WordPress CMS, meaning events can be added/removed and updated frequently and easily.
As getting people through the doors of a newly opened venue is of paramount importance, we implemented a function to detect which mobile device a visitor is using, and then open directions to the Rainbow in their native map app.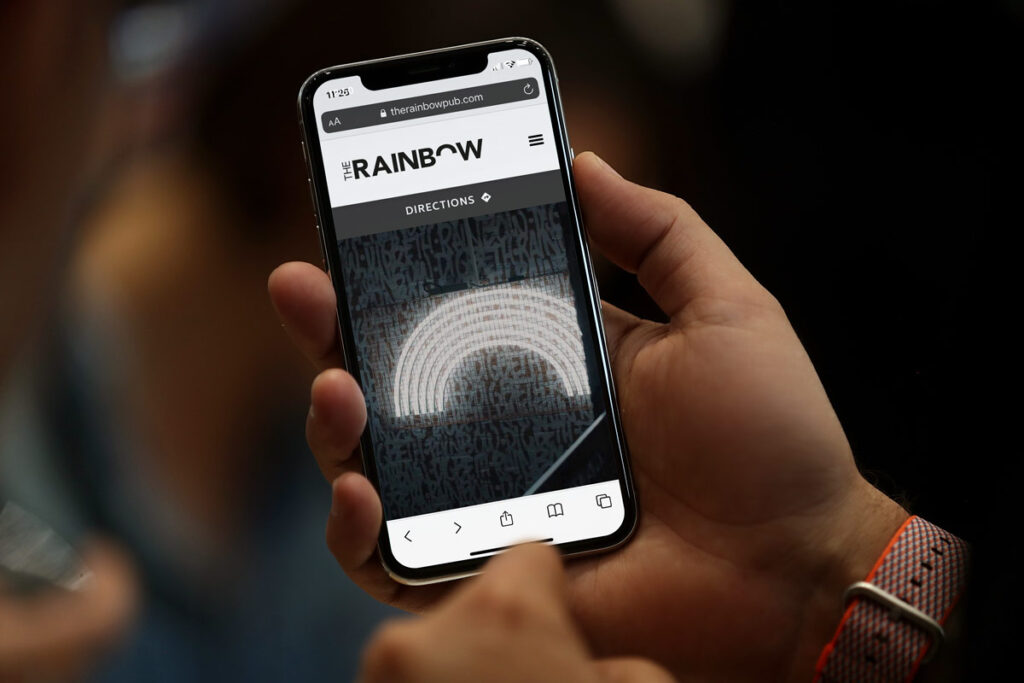 Following the acceptance of the final designs, we implemented the website and its features using our tested and robust WordPress codebase, using the fewest plugins possible to ensure the website is fast and responsive on a range of devices.